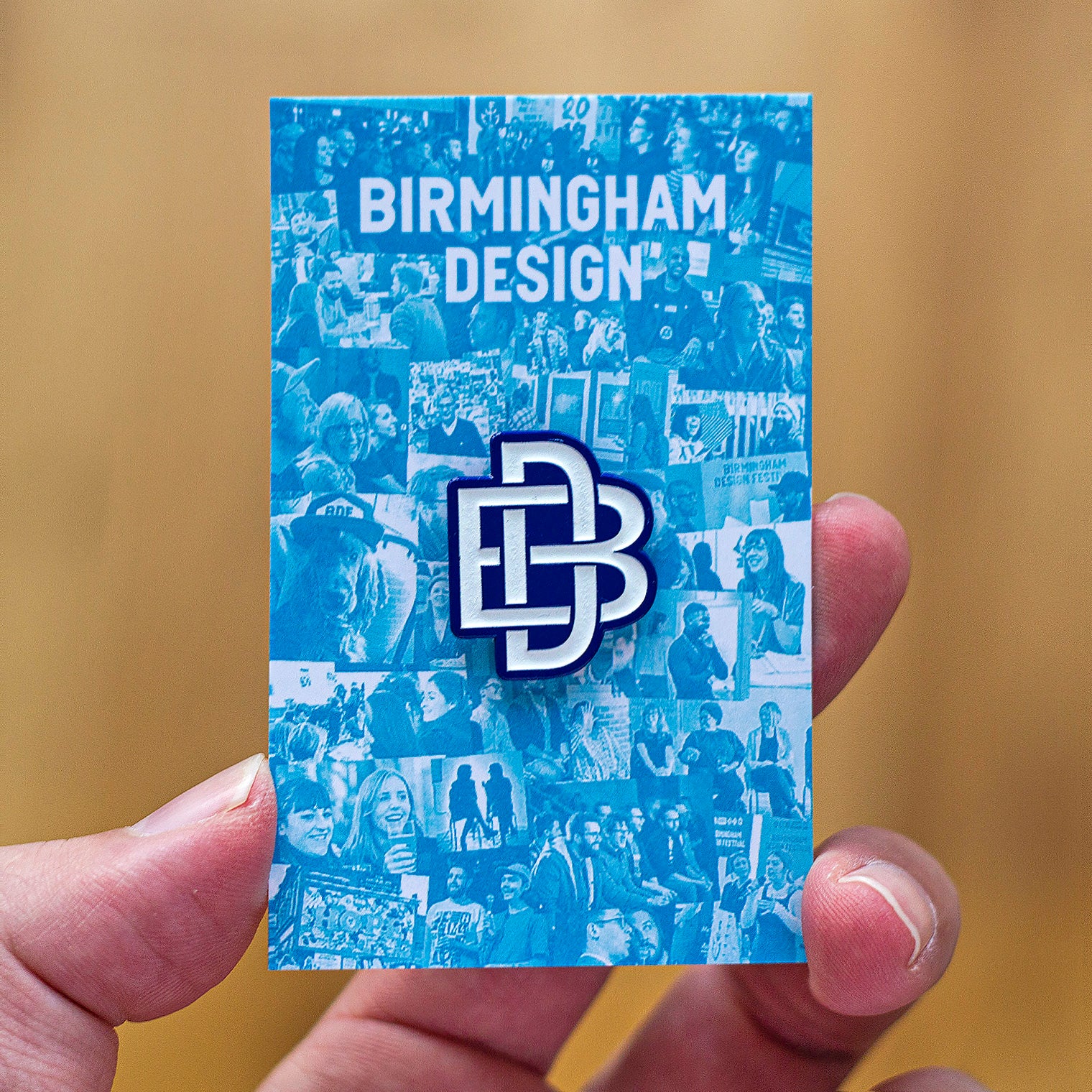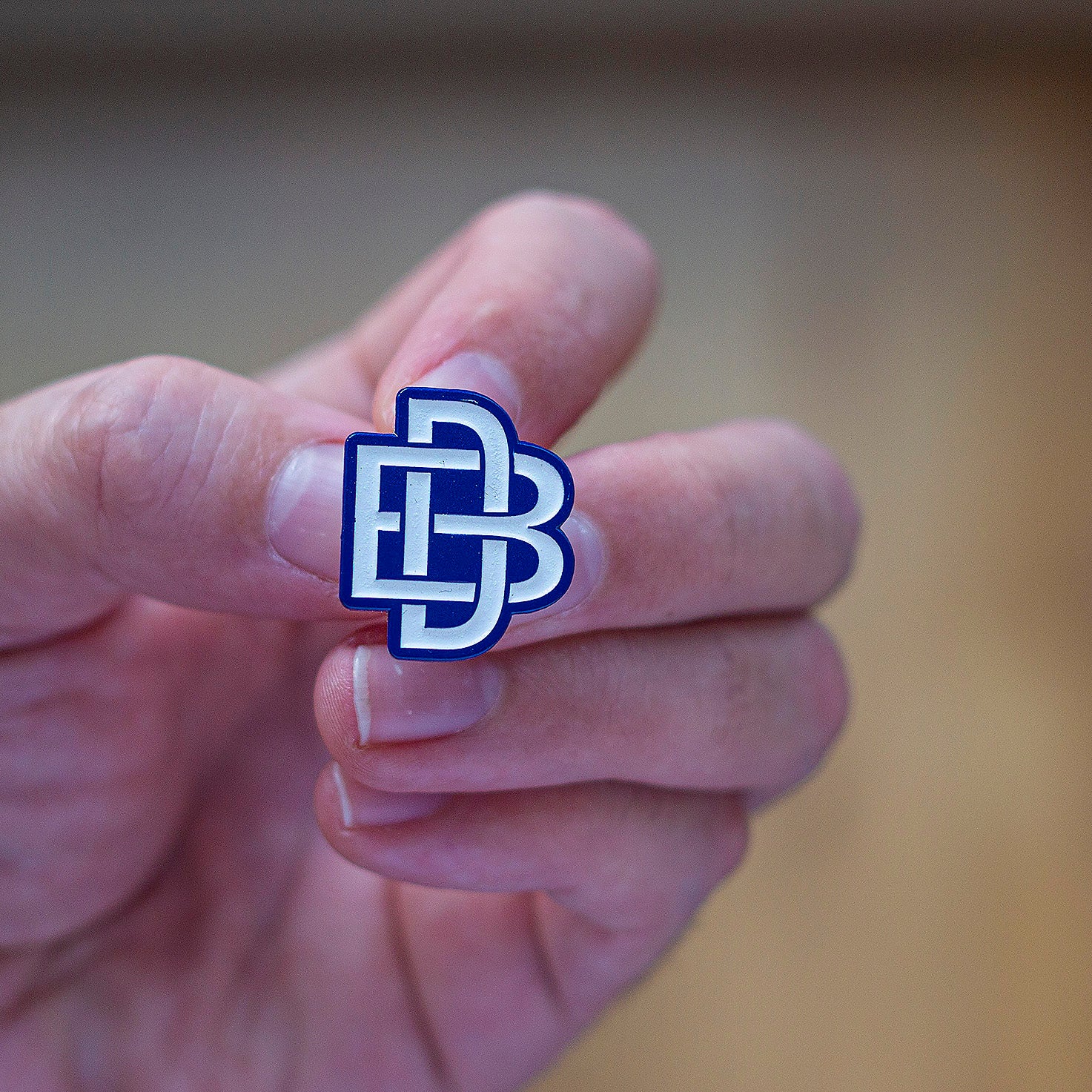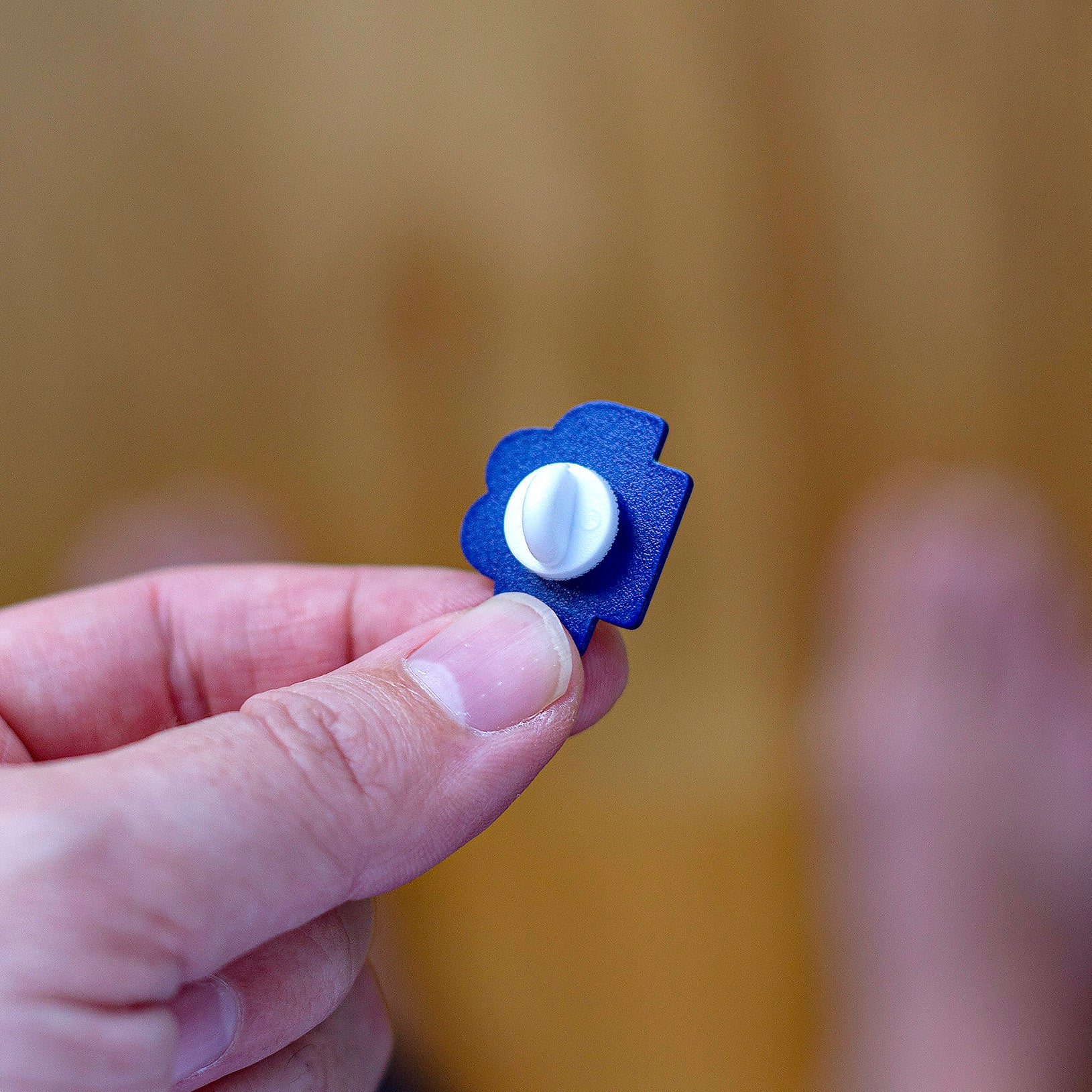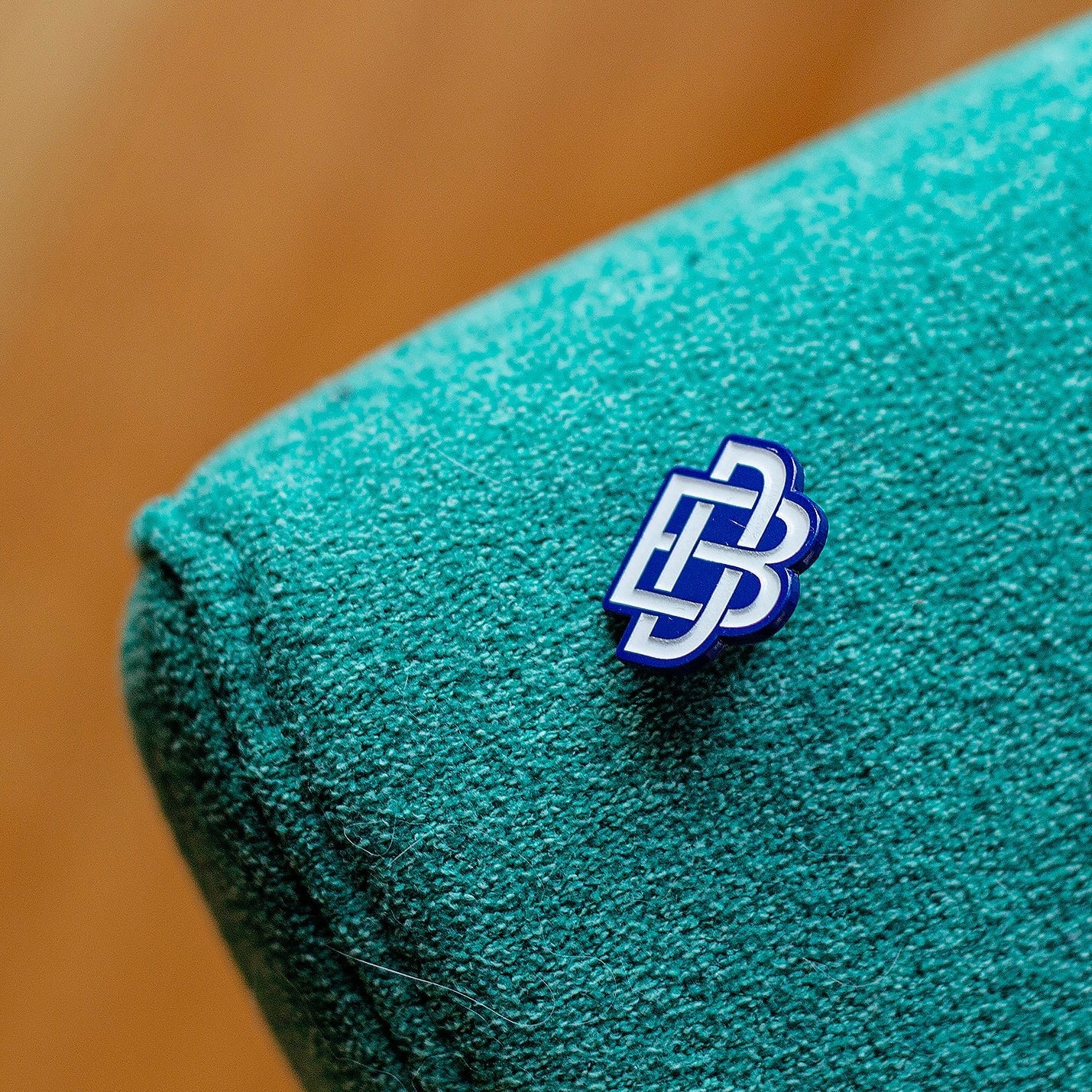 BD Monogram Glow-in-the-dark Pin
---
Free UK shipping on all orders over £100
---
New for 2020 and limited to just 50, these delicious* 24mm Birmingham Design soft enamel pin badges are the perfect way to show you're a supporter of your local design scene. Plated with a gorgeous rich blue, with an actual real-life glow-in-the-dark centre! Yum.
They come fitted with a white rubber clutch on a custom card backer, in a cellophane bag. Perfect for Crimbo and guaranteed to elicit high-fives whenever they're spotted. Treat yourself, you deserve it!

Why not add a holograph sticker to complete the set?

*Not edible, just sexy.