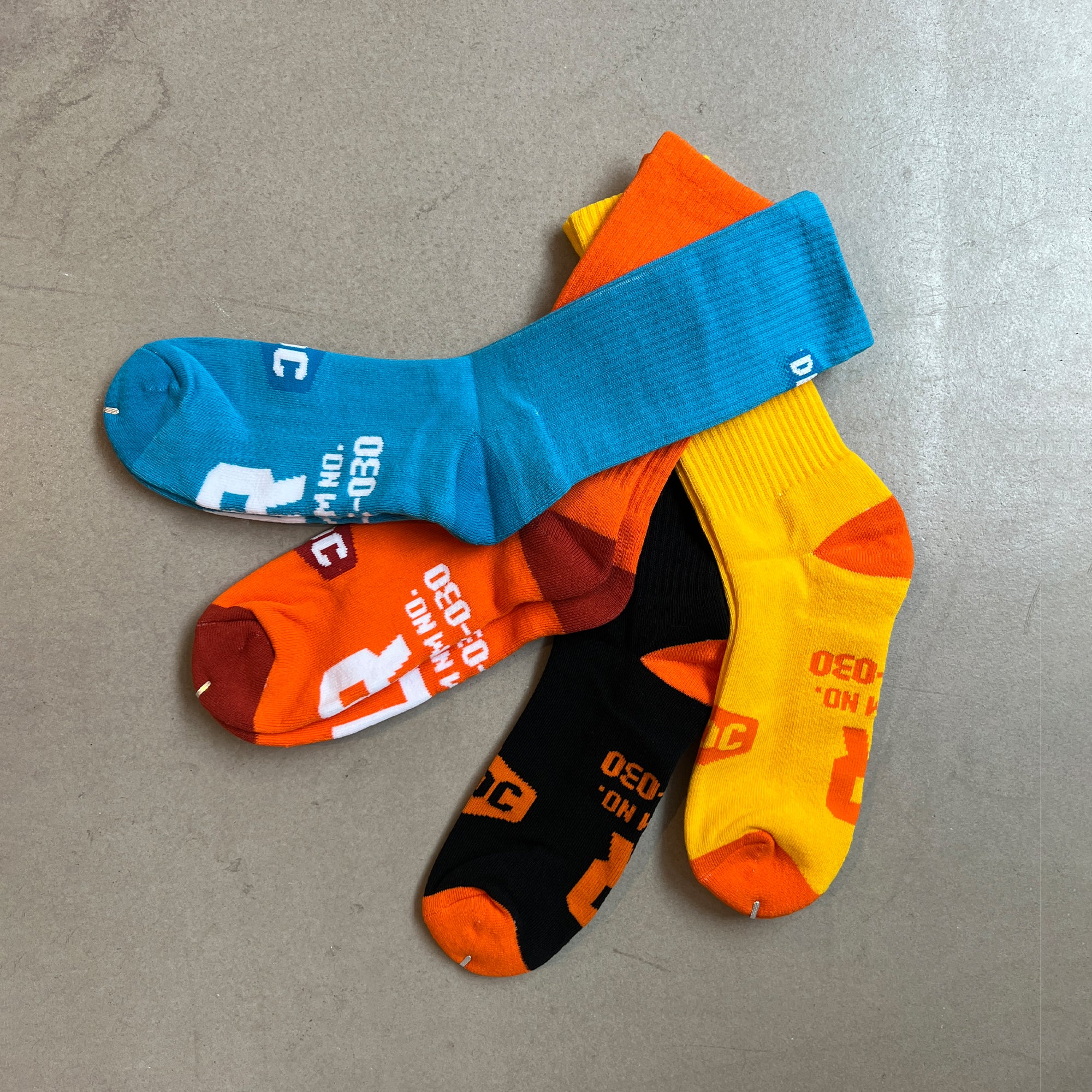 DDC-030 "DDC Crew Sock"
---
Free UK shipping on all orders over £100
---
From the man himself:
Our new, improved, redesigned DDC "Crew Sock!" Now in FOUR colorways!
We've gone through many versions of our DDC Crew Sock. And we've arrived at the very best expression of them. Simple colors, lightweight, durable, long-lasting and comfortable, comfortable, comfortable. GO!

01. Set of two. You know, "one for each foot."
02. The only colors you need: Orange, Black, Turquoise and Yellow.
03. Cotton/acrylic blend.
04. Durable construction. Long-lasting materials.
05. Ankle and arch comfort.
06. Ultra-comfy fit. Comfortable, comfortable, COMFORTABLE.