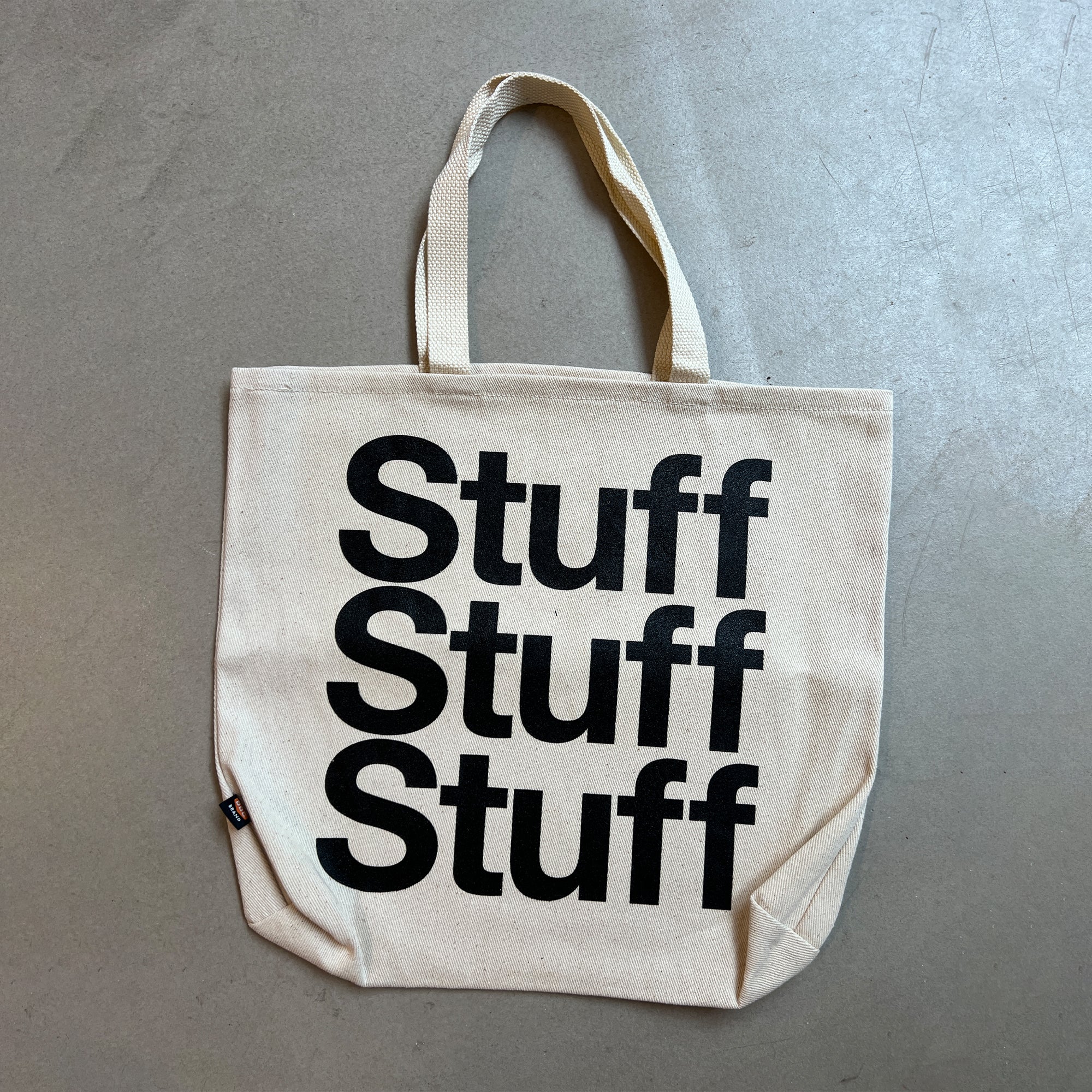 DDC-145 "DDC Tote Bag" – Stuff Stuff Stuff
---
Free UK shipping on all orders over £100
---
From the man himself:
DDC-145 is a wide array of color tote bags featuring some of our favorite graphics! Tote it!

01. Thick inks on durable cotton.
02. Tuff handles!
03. Great for groceries, junkin' scores, unmentionables, odd-shaped items, a little of this, a little of that, things, stuff, stuff, stuff and general bric-a-brac. Really.
04. Agreeable dimensions of 14" x 14".
05. Graphics printed on both sides!