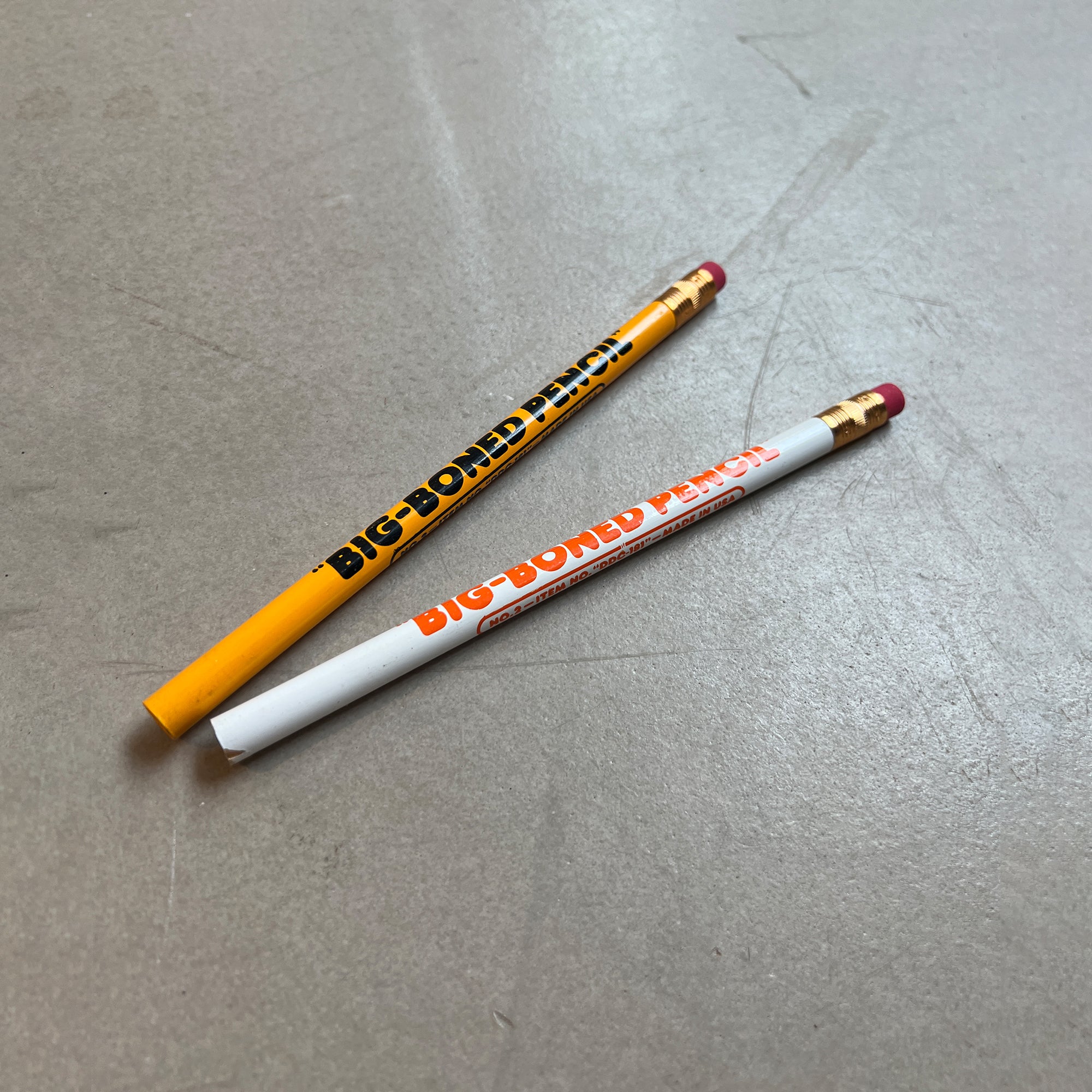 DDC-181 "Big-Boned Pencil"
---
Free UK shipping on all orders over £100
---
From the man himself:
Take a pencil and beef it up. From the normal 9/32" to a big-boned 3/8"! What else needs to be said? How about this: These things will take a beating. Get a couple of these BIG-BONED pencils and get BIG-BONED results!
01. Two colorways: "School Bus" and "Electric Orange Whiteout"
02. Works in pencil sharpeners.The biggest hole!
03. Big, beefy and big-boned! Or, "BBP"…Big, Beautiful Pencil.
04. Over 100 miles of markmaking in each unit.
05. Gummy material on end known as an "eraser." Corrects mistakes.
06. Brute-force pad-printed ink application.
07. Good for doodling, sketching, shading and general pencil needs.
08. For both left-handed and right-handed patrons.
09. No.2 lead, factory-installed.
10. Proudly Made in the U.S.A.