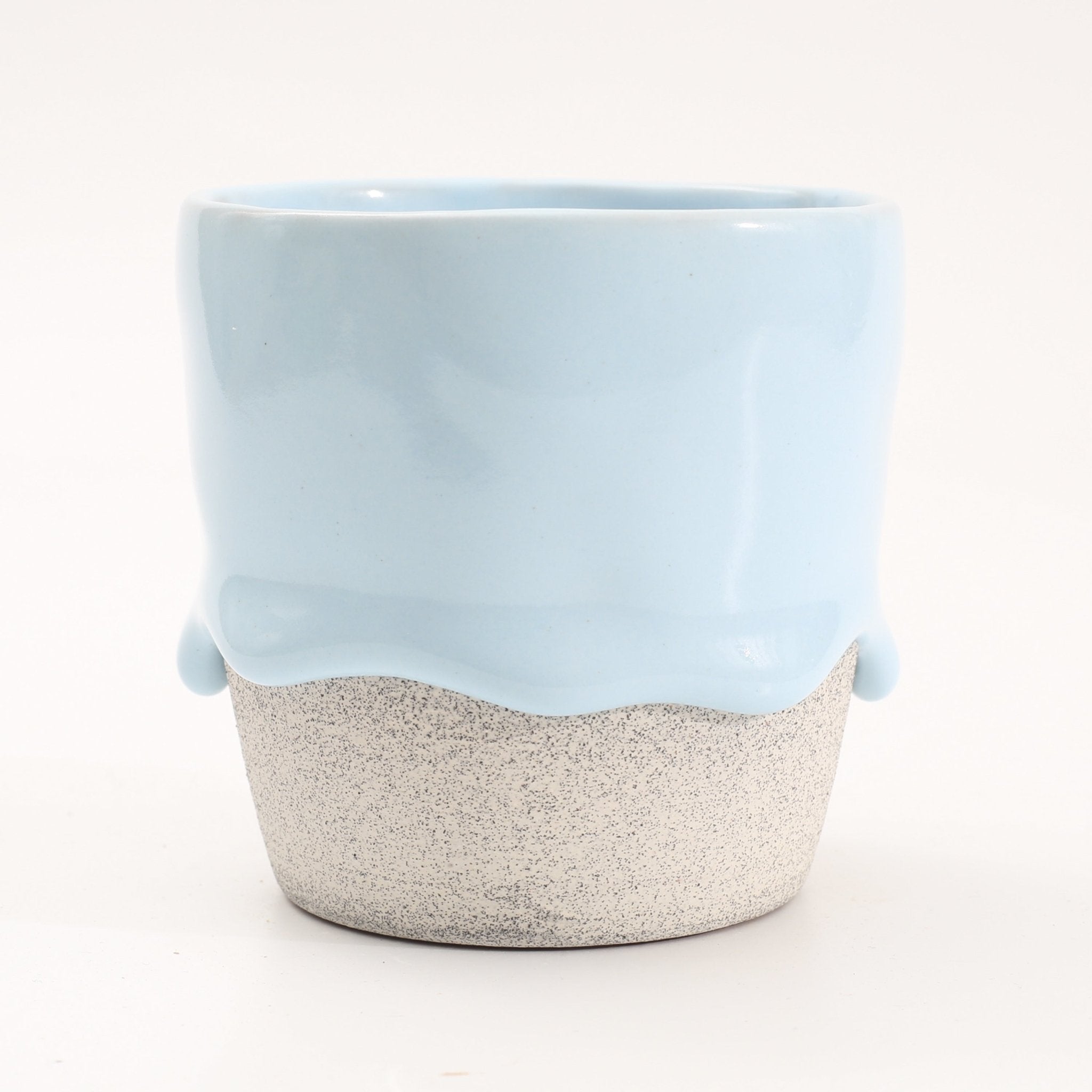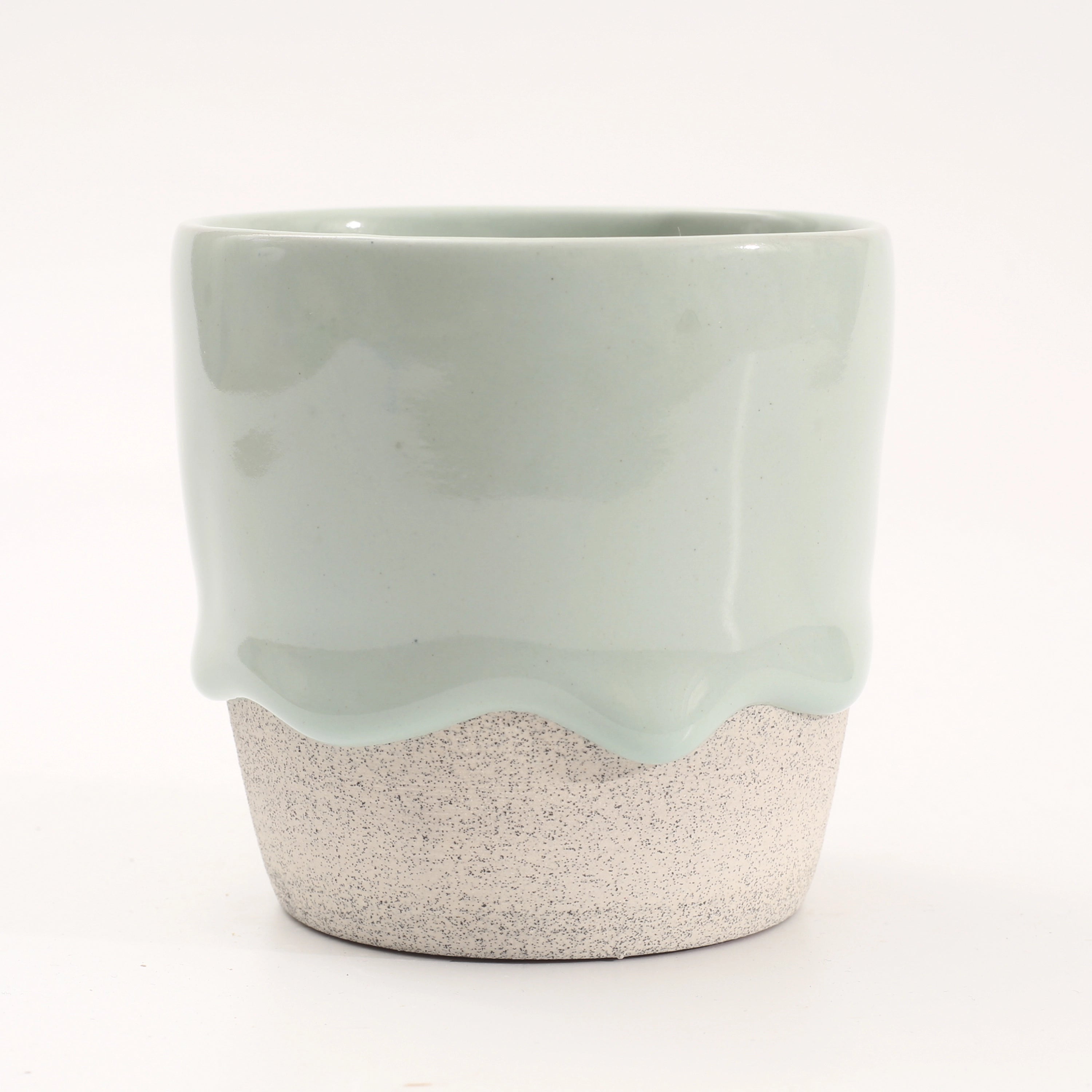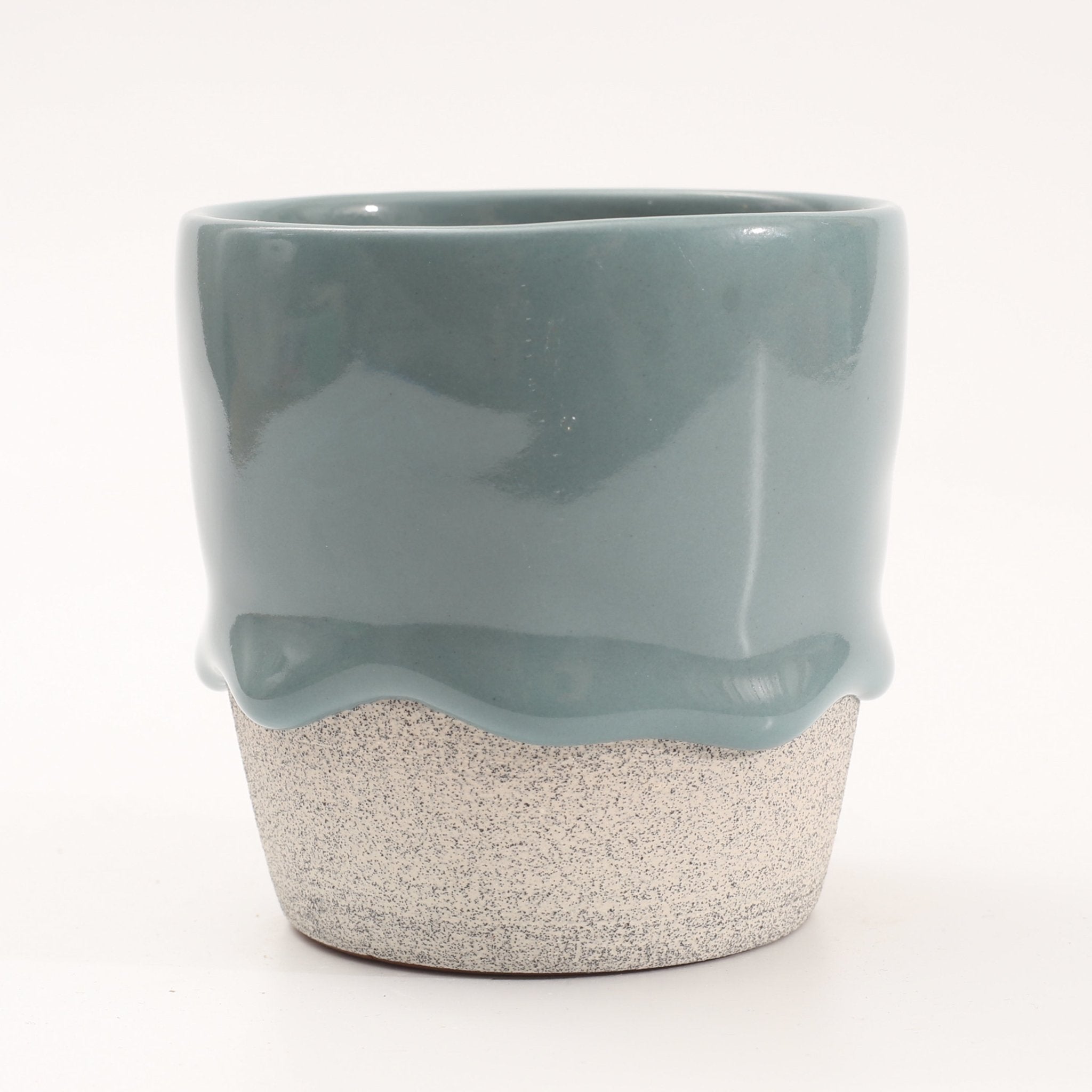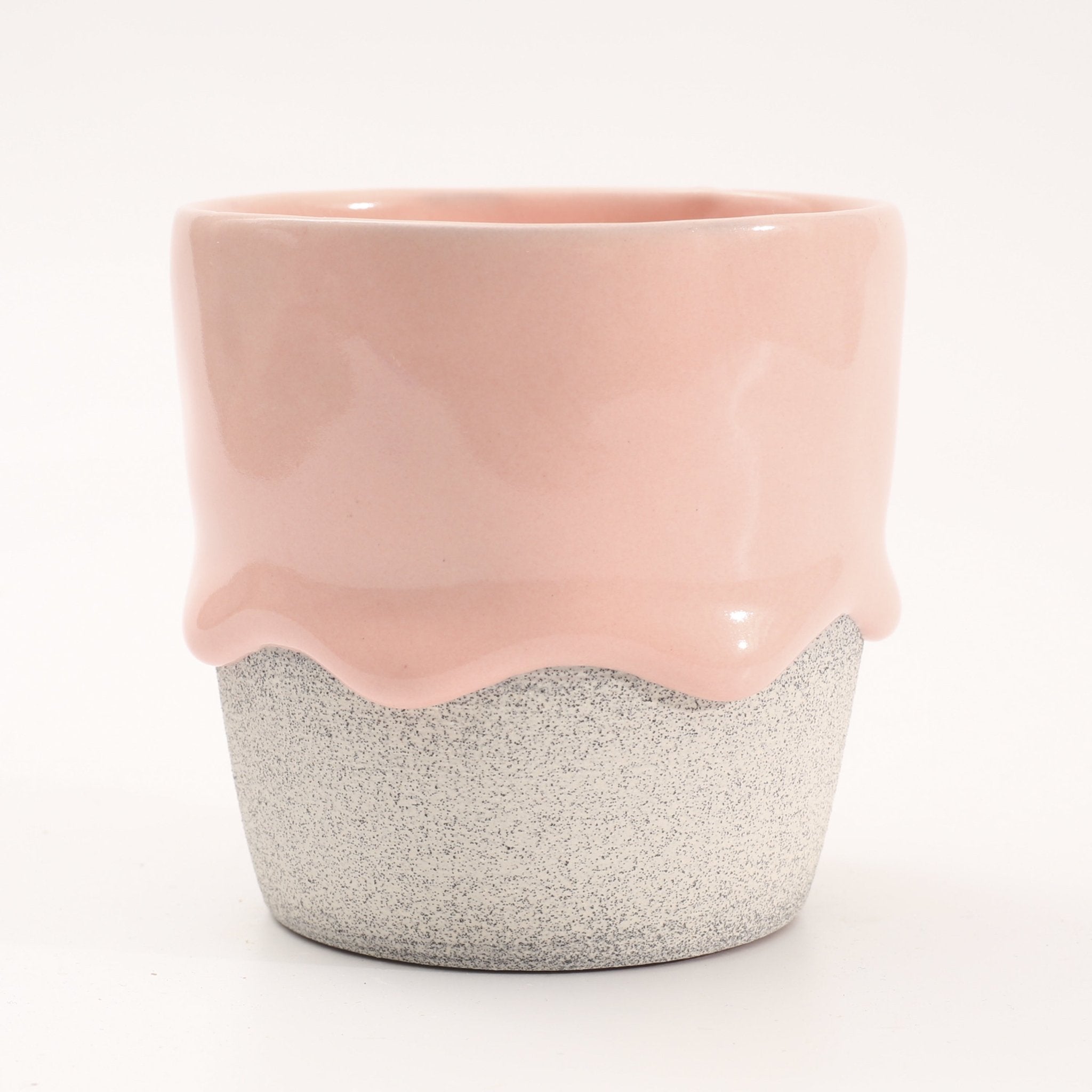 Drippy Pots: Espresso/Tea Cup
---
Free UK shipping on all orders over £100
---
You know those things in your everyday life that just make you smile? Those objects you're happy exist?

Yeah, Drippy Pots is one of those.

And yet, they're more than that.

There's a delicious contrast between the simple, structured forms and the toothsome drip of the glazes.

There are the memories they might evoke: a drip of ice cream down a cone, a dribble of icing from a homemade birthday cake, heck — a pastel outfit you had as a kid.
All Drippy Pots are made with glazes created in-house in Brian Giniewski's Philly studio, gleaning daily inspiration from our vibrant community of makers and creators. The City of Brotherly Love, indeed.

The pots they make are a representation of how they feel at a certain moment. There's no rhyme or reason to the colours, forms, and experiments that come out of the kiln.
Handmade in Philadelphia, PA USA
Microwave + Dishwasher safe
3" x 3"
165 mL / 5.6 fl. oz.