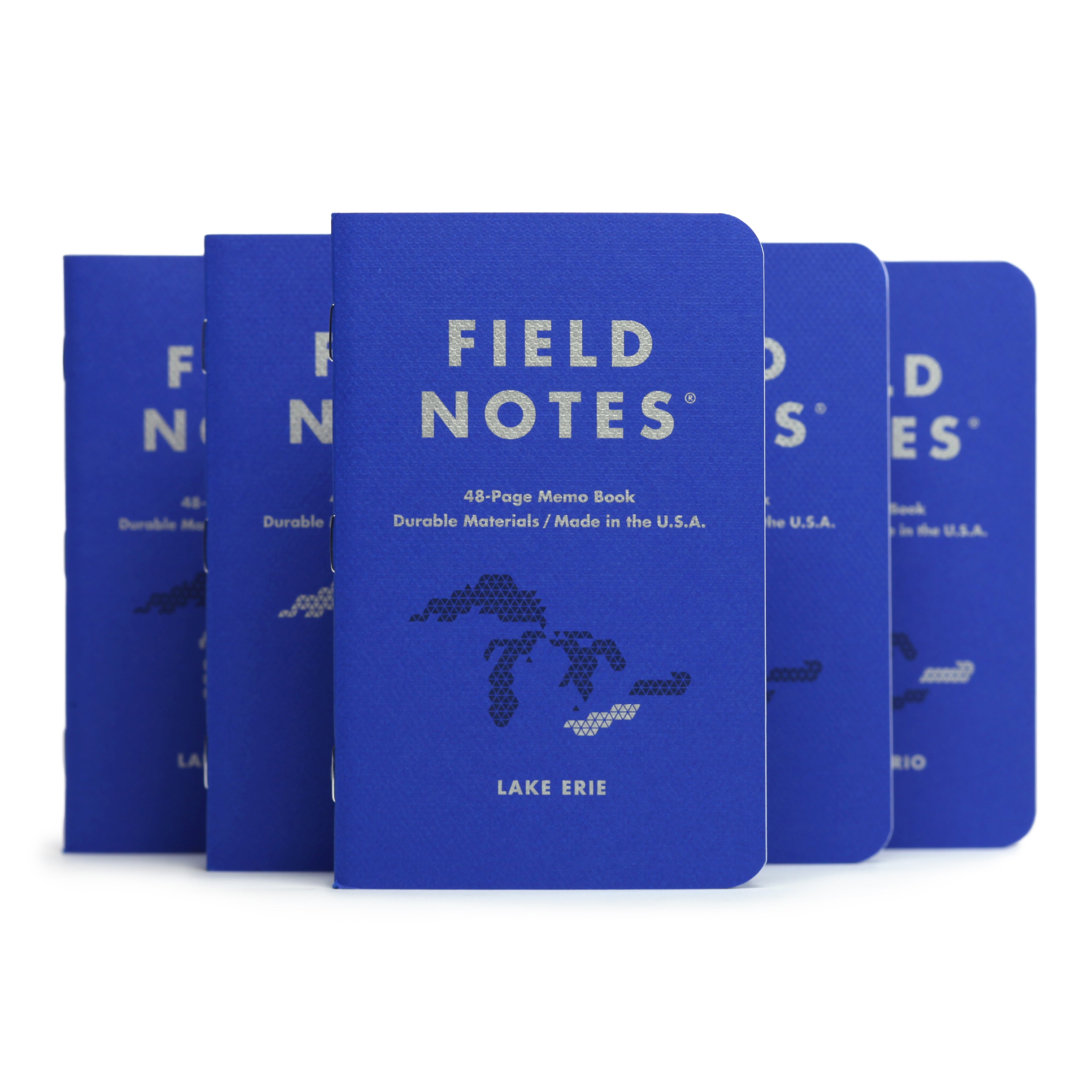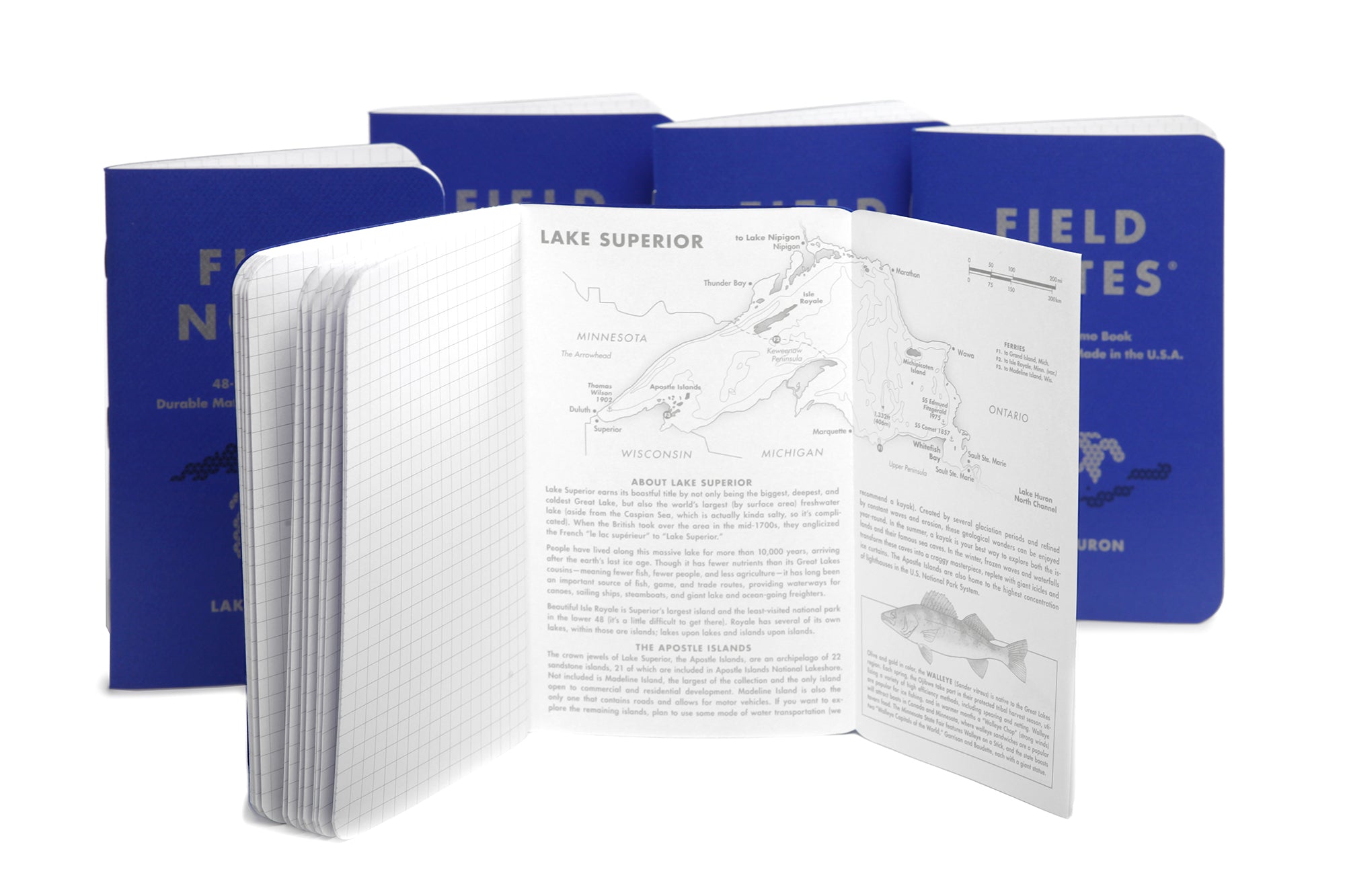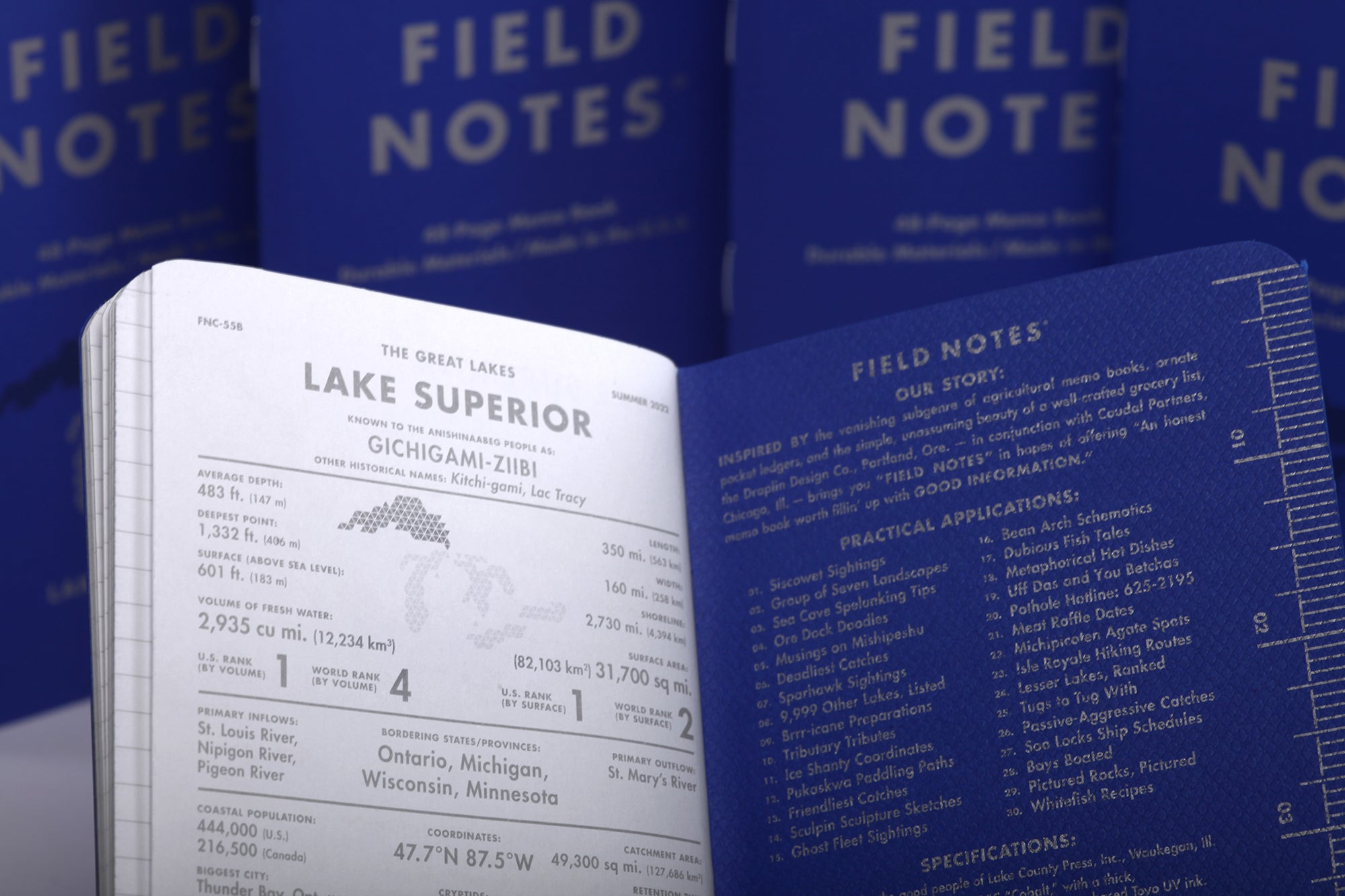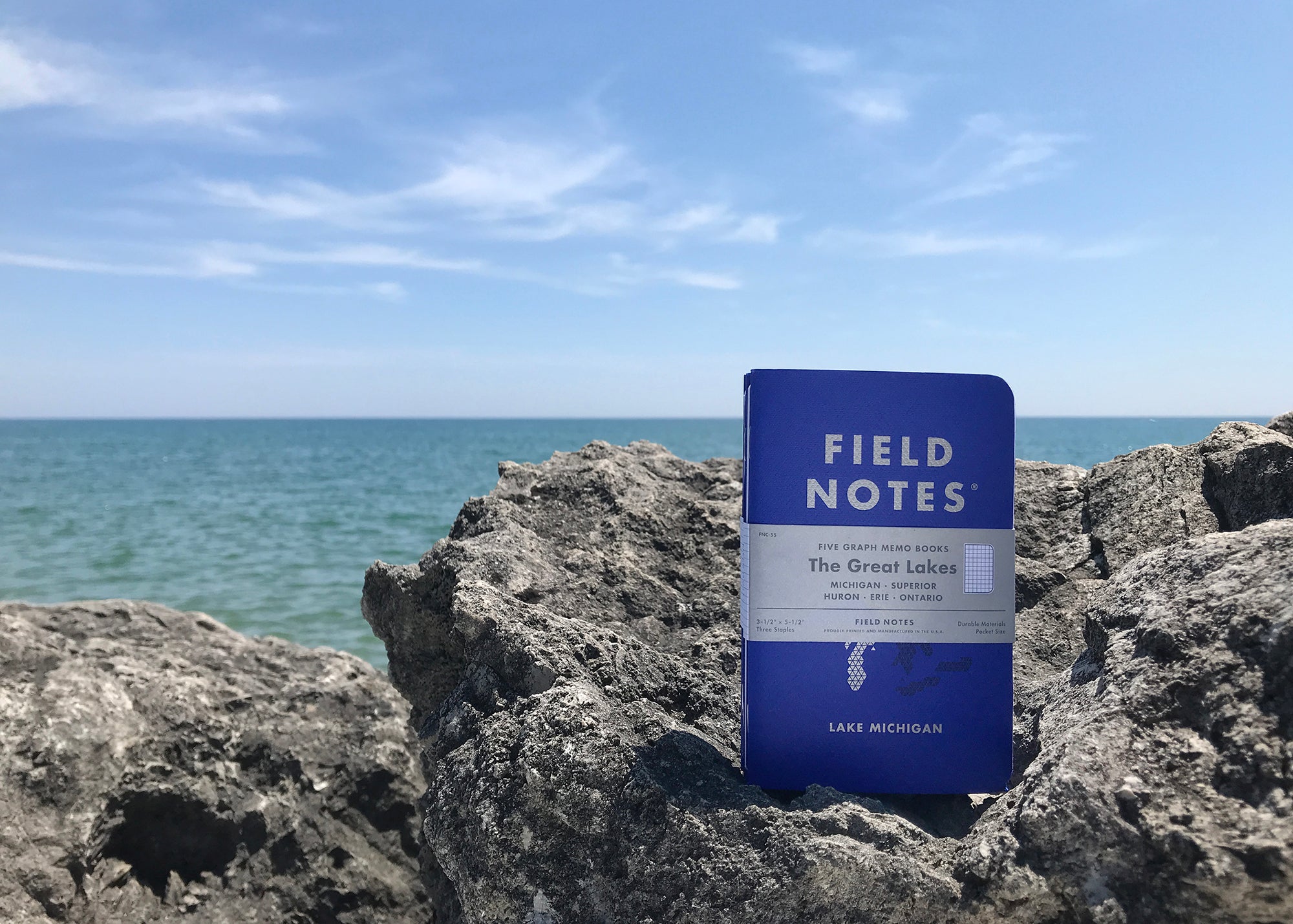 Field Notes: Great Lakes
---
Free UK shipping on all orders over £100
---
The BDF team adore Field Notes and we're delighted to present Great Lakes, an homage to the 5 Great Lakes of North America. Pack of 5.
Jump into six quadrillion gallons of fresh water with Field Notes' Summer 2022 Quarterly Edition. "The Great Lakes" set of five Memo Books celebrates Lakes Michigan, Superior, Huron, Erie, and Ontario. Indigenous peoples' deep knowledge of these five glacier-carved lakes served them well for for agri­culture, hunting, and trade. Today, the Great Lakes continue to connect Midwestern manufacturing towns to the rest of the world. These waterways have brought people together for thousands of years.
The inside pages feature a light-gray graph, with a fold-out spread in the back of each book featuring a map of each lake's cities, landmarks, depths, shipwrecks, ferries, and more. You'll also find a few paragraphs about each lake's history, lore, and aquatic life, plus a full page of geological data.
Proudly printed by the good people of Lake County Press, Inc., Waukegan, Ill.

Cover: Neenah Classic Techweave 80#C "Cobalt" with a thick, brute force, 2-color application of "Superior Silver" and "Charcoal" soy-based Toyo UV inks.
Innards: Veritiv Starbrite Opaque Select 70#T "White," with a fine, 1-color application of "Made-of-Mist Gray" soy-based Toyo ink.

Cover and innards printed on a Heidelberg Speedmaster XL 105 40" 6-color UV printing press.

Bound with a Heidelberg Stitchmaster ST 270 5-pocket saddle stitcher with cover feeder/scorer and Rima RS 10S in-line stacker, with appreciation to Samuel Slocum, George W. McGill, and William J. Brown, the "Founding Fathers of the Staple."

Corners precisely rounded to a 3/8" (9.5mm) radius with a Challenge DCM double round-corner machine.
Graph grid: 3/16" × 3/16" (4.7mm × 4.7mm).

Memo book dimensions are 3-1/2" × 5-1/2" (89mm × 140mm).

FIELD NOTES uses only the Futura typeface family (Paul Renner, 1927) in its materials.

All FIELD NOTES memo books are printed and manufactured in the U.S.A.