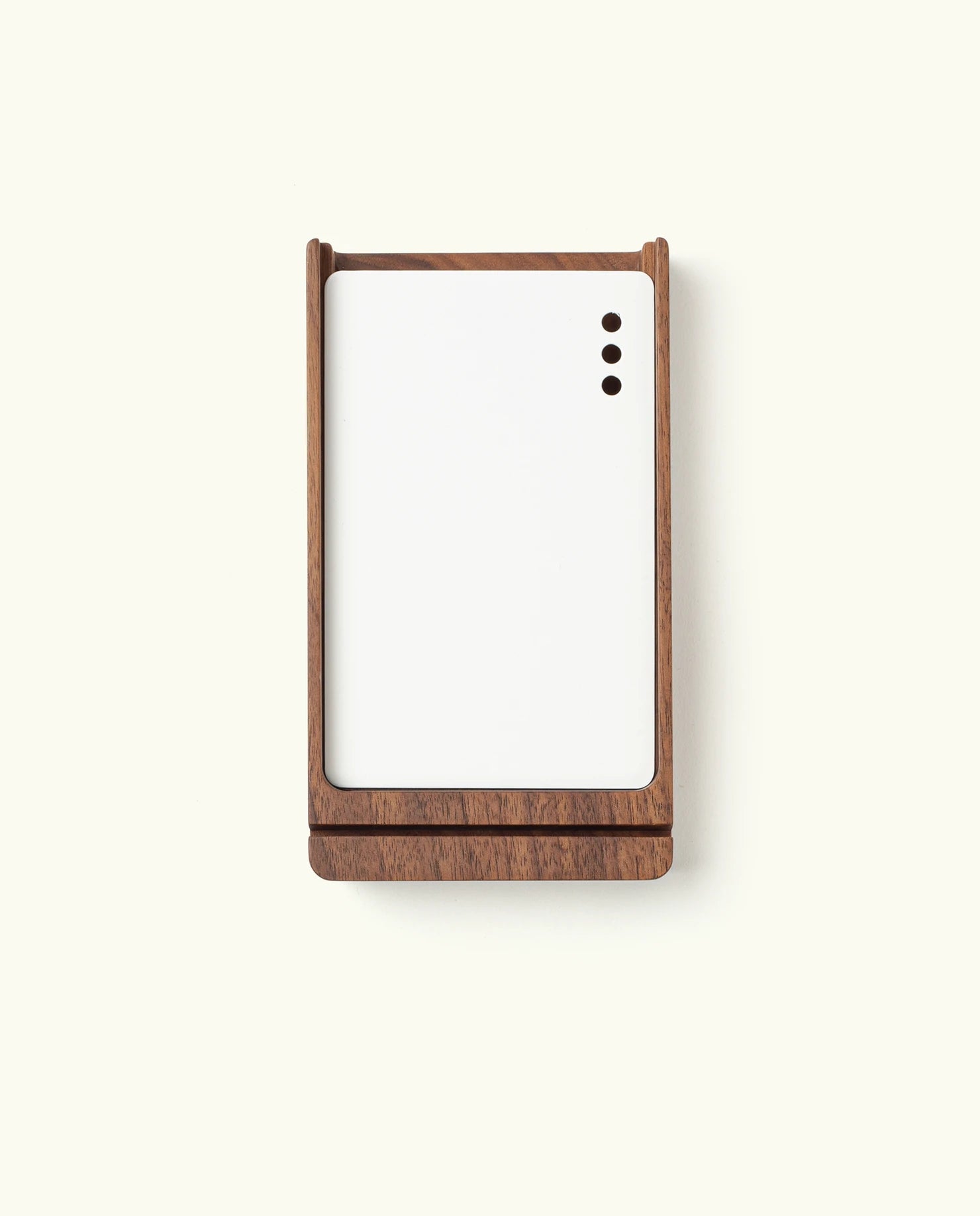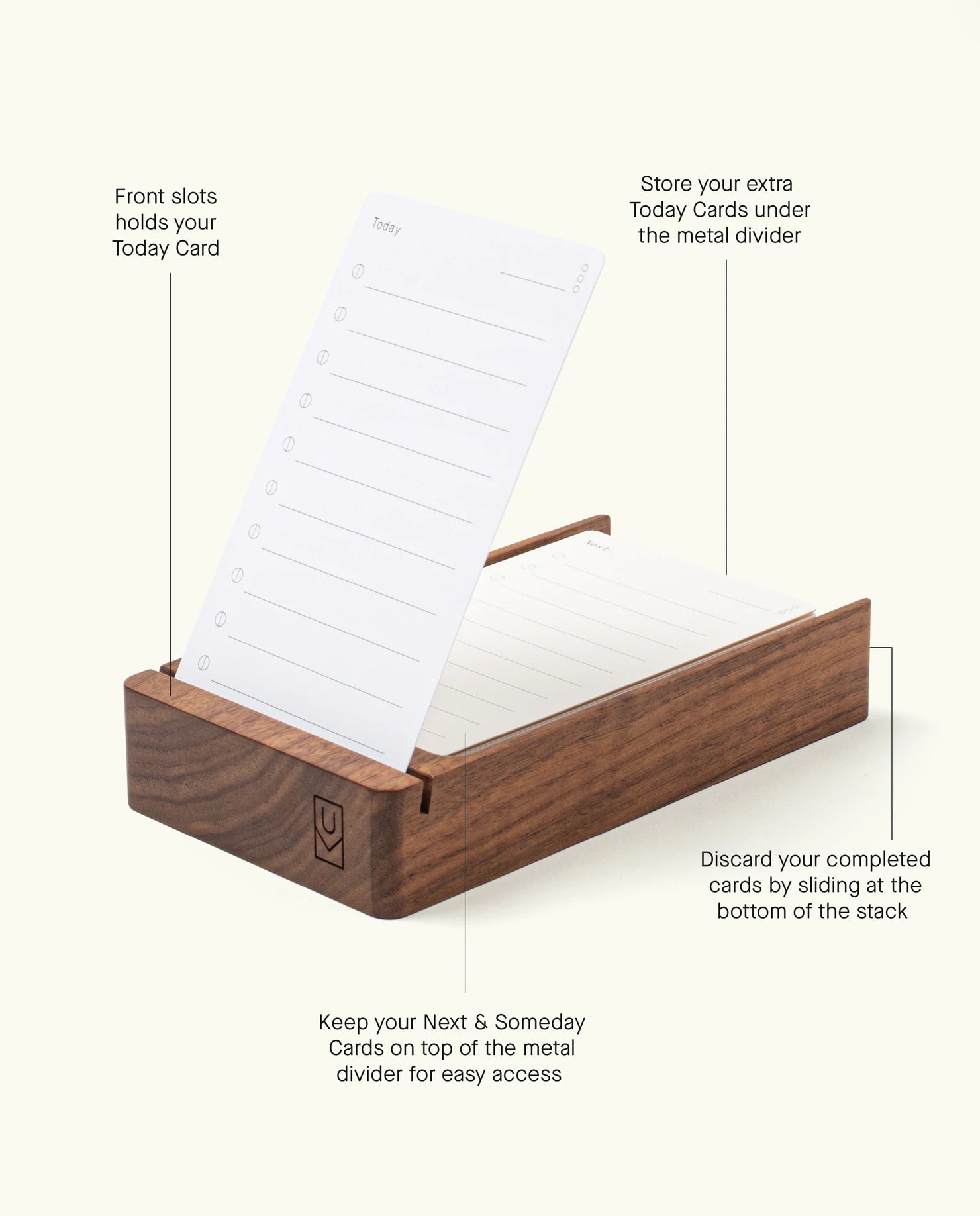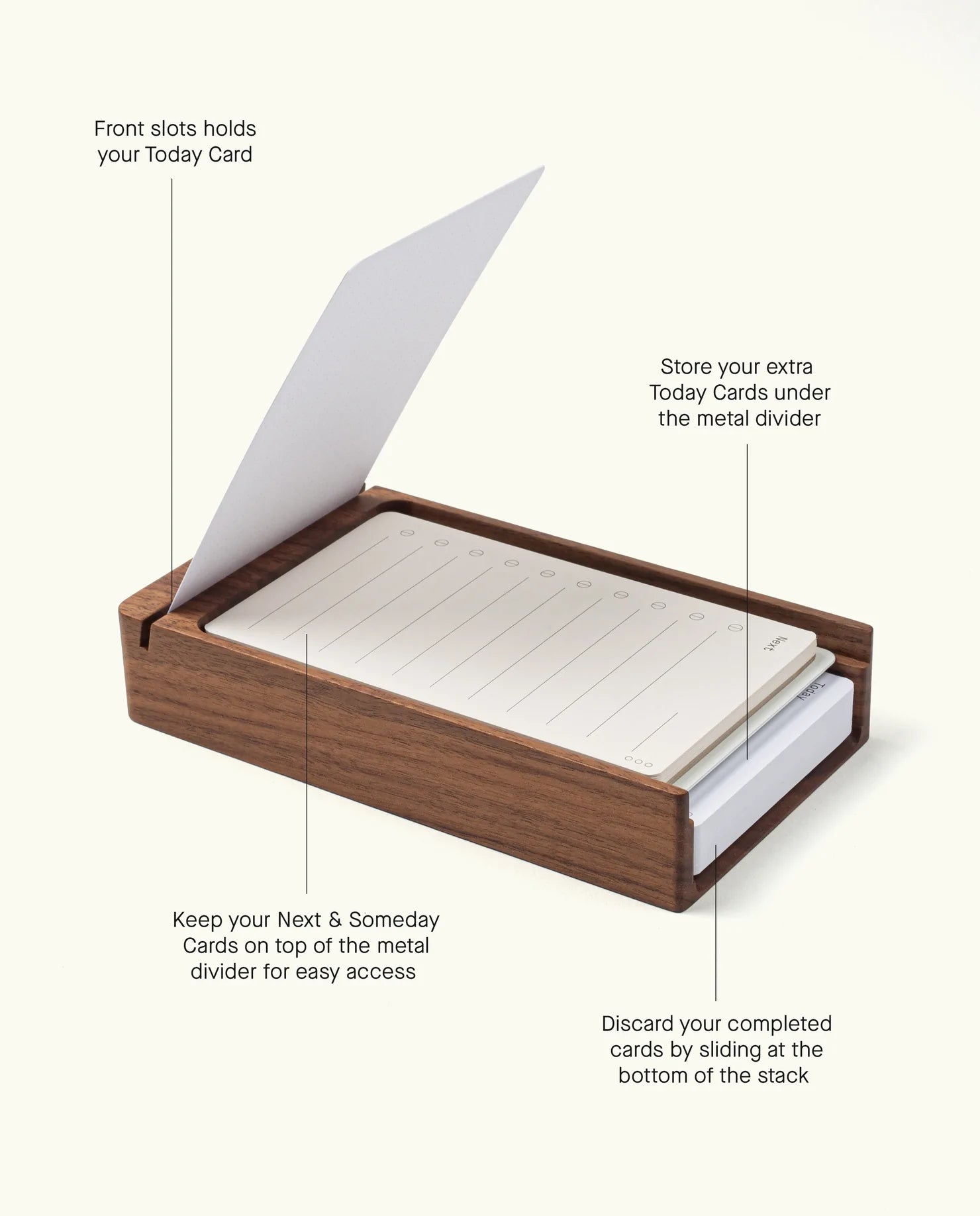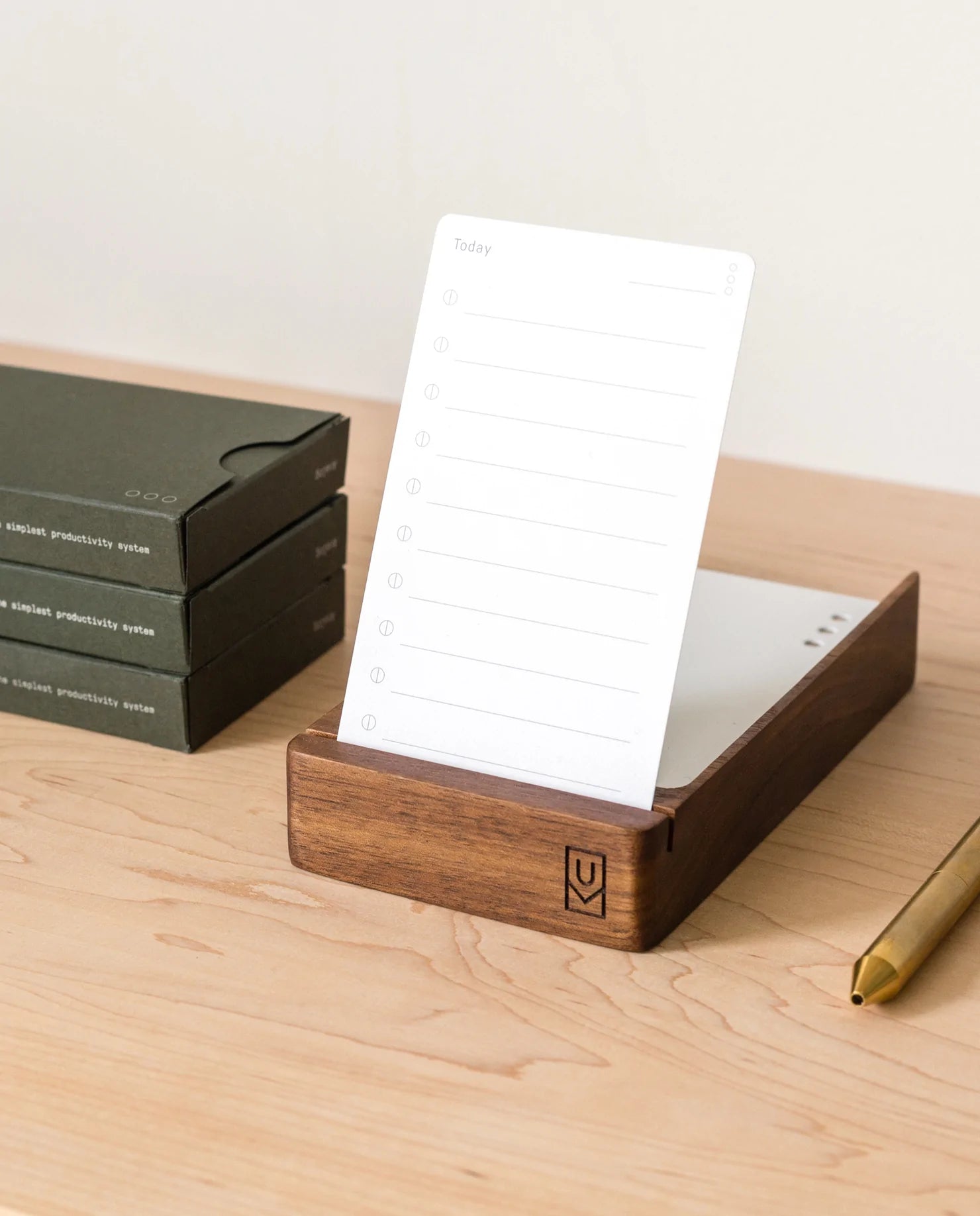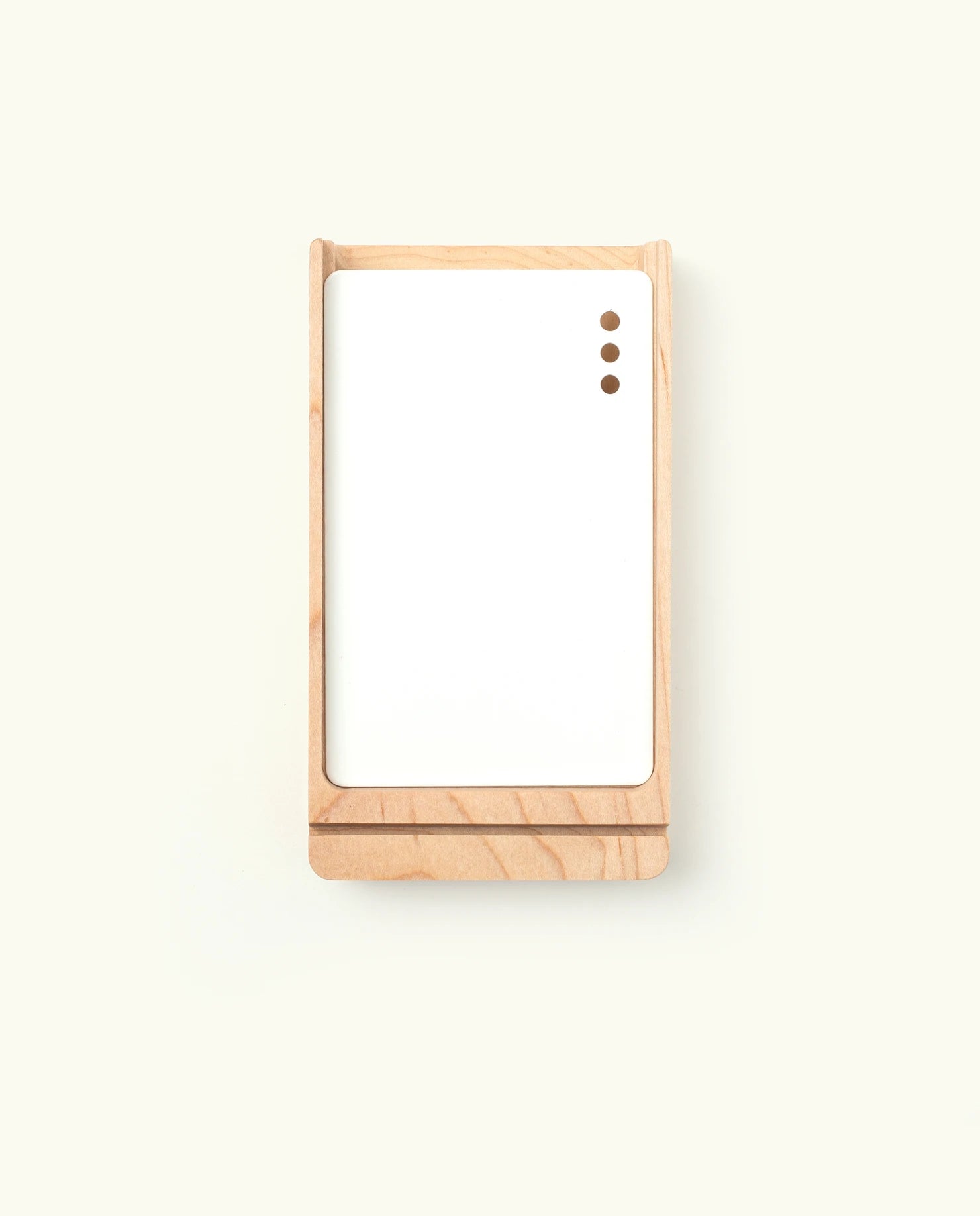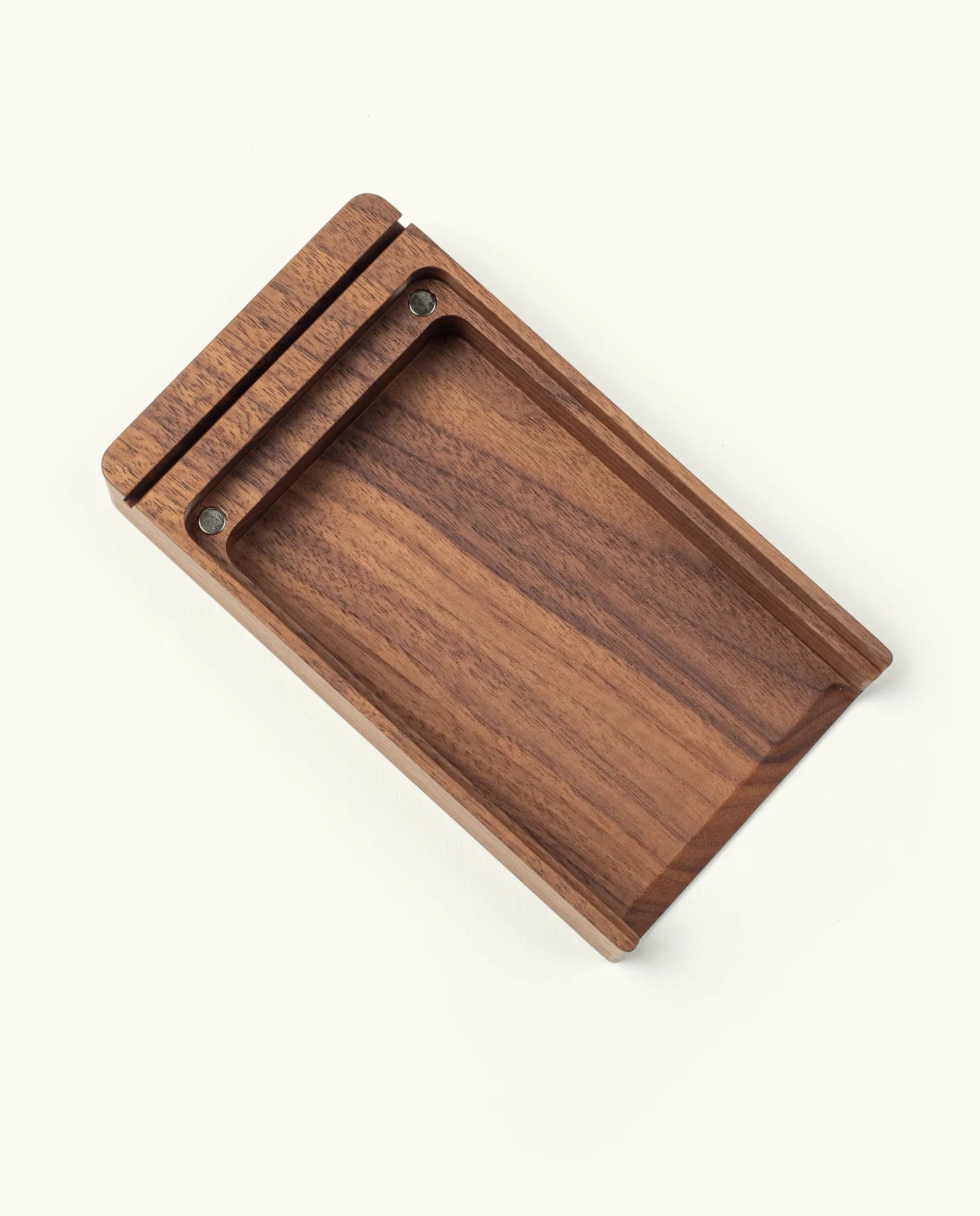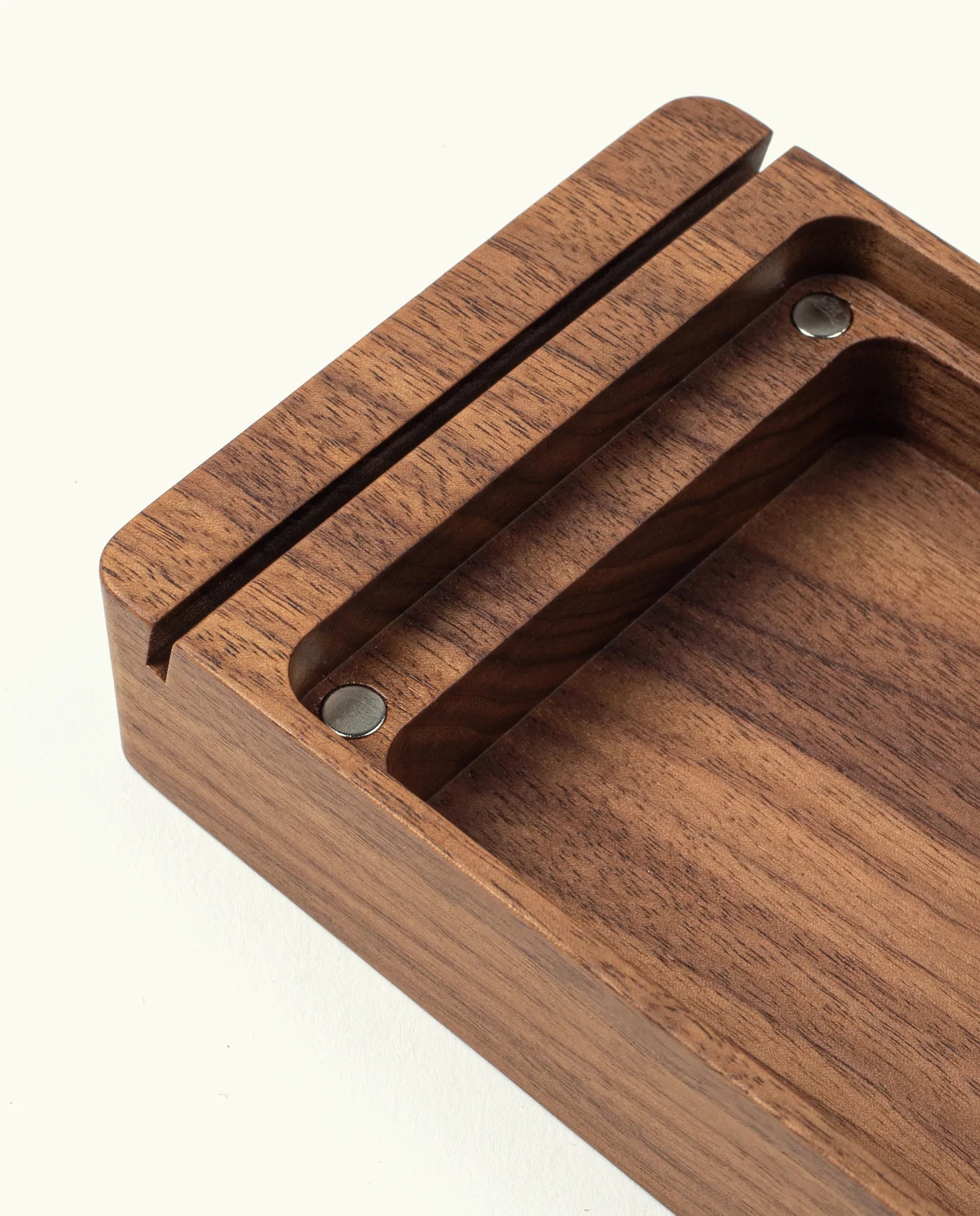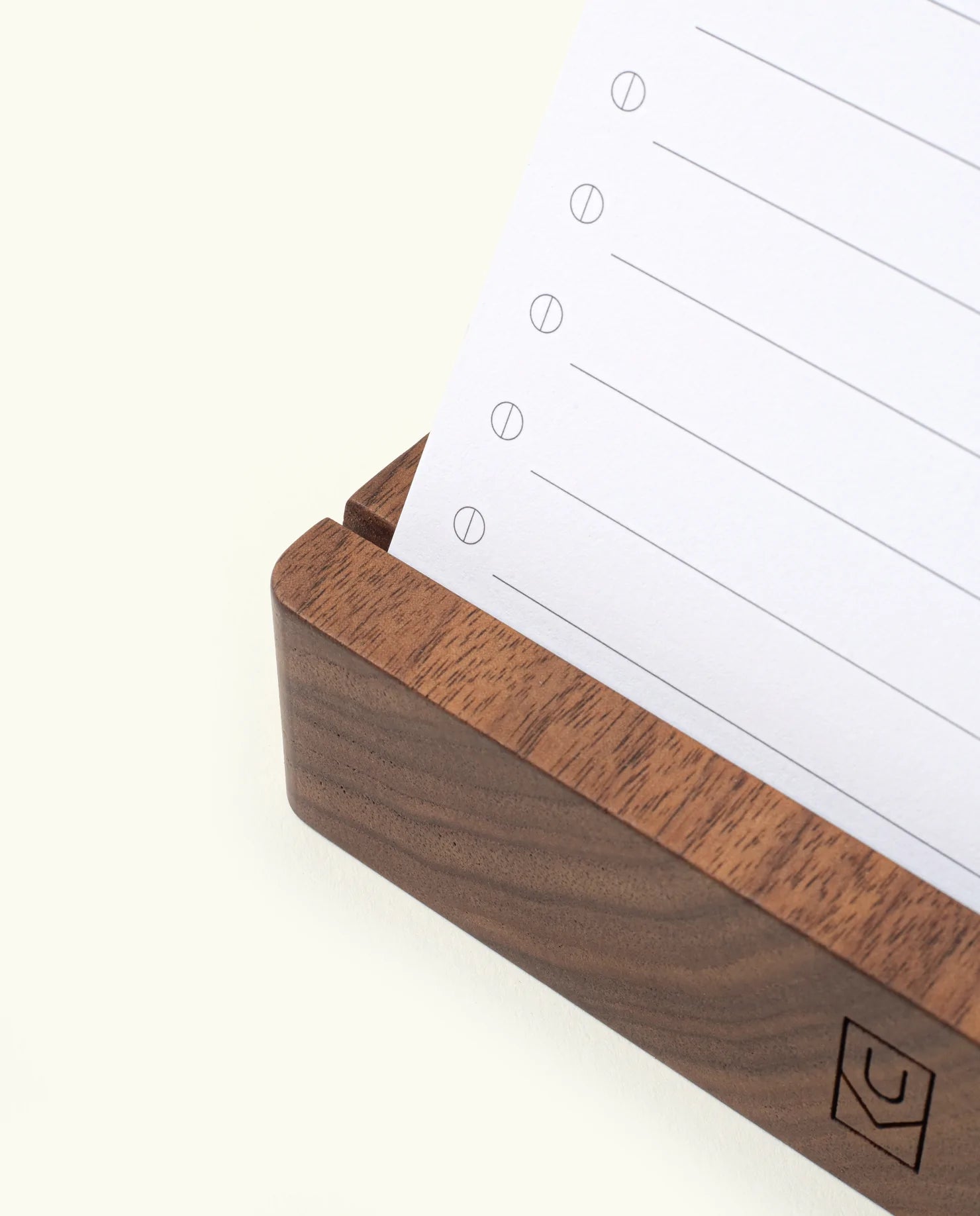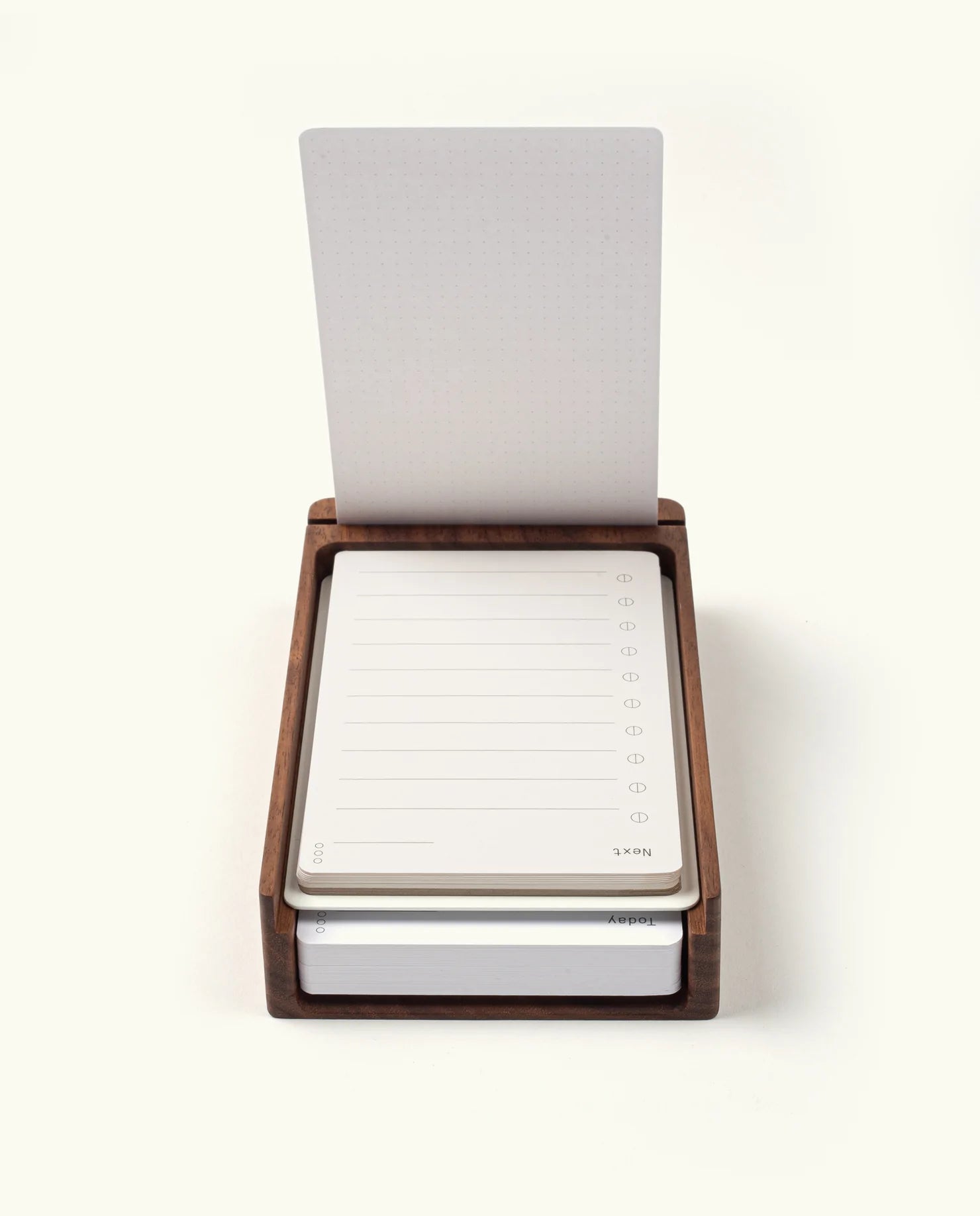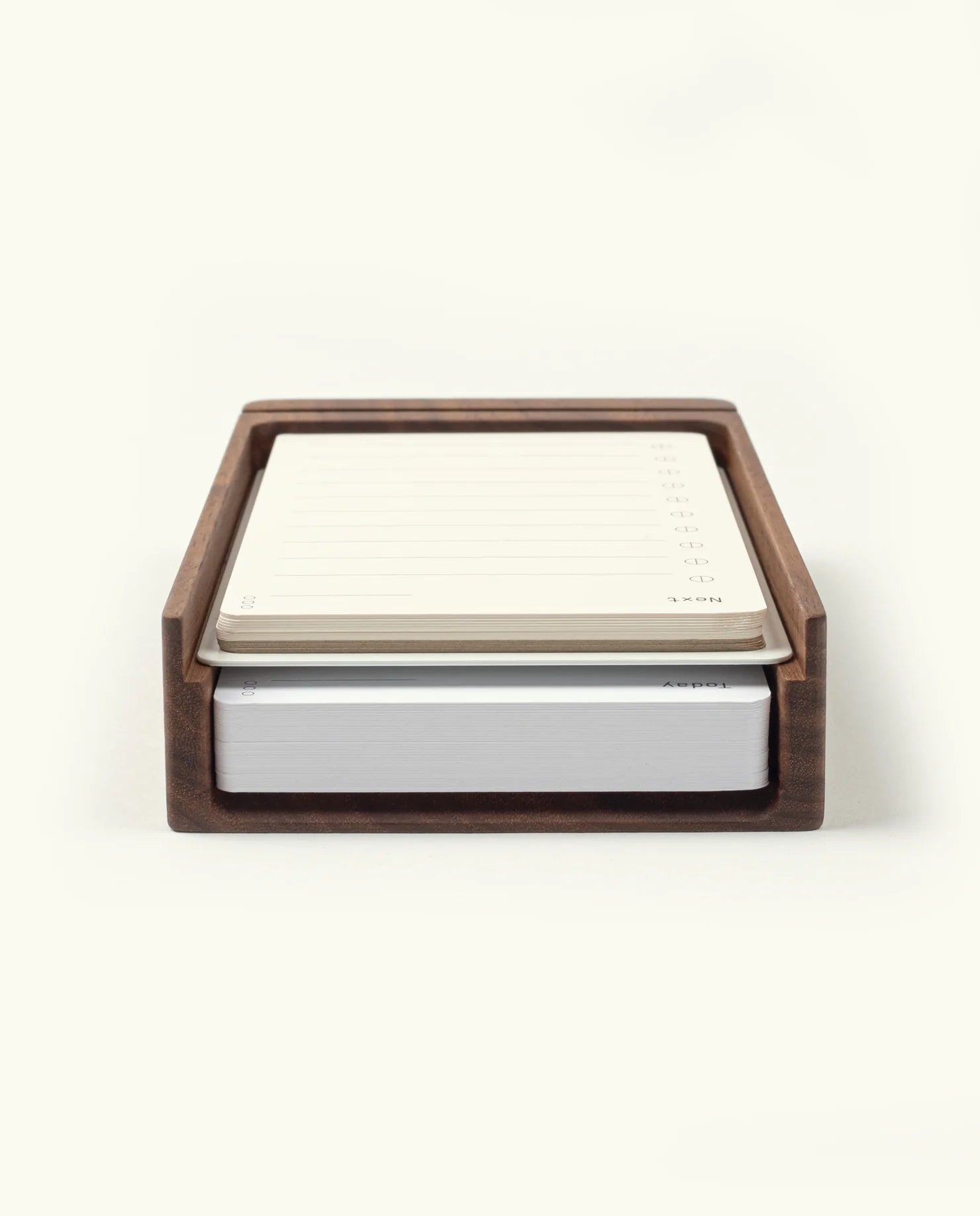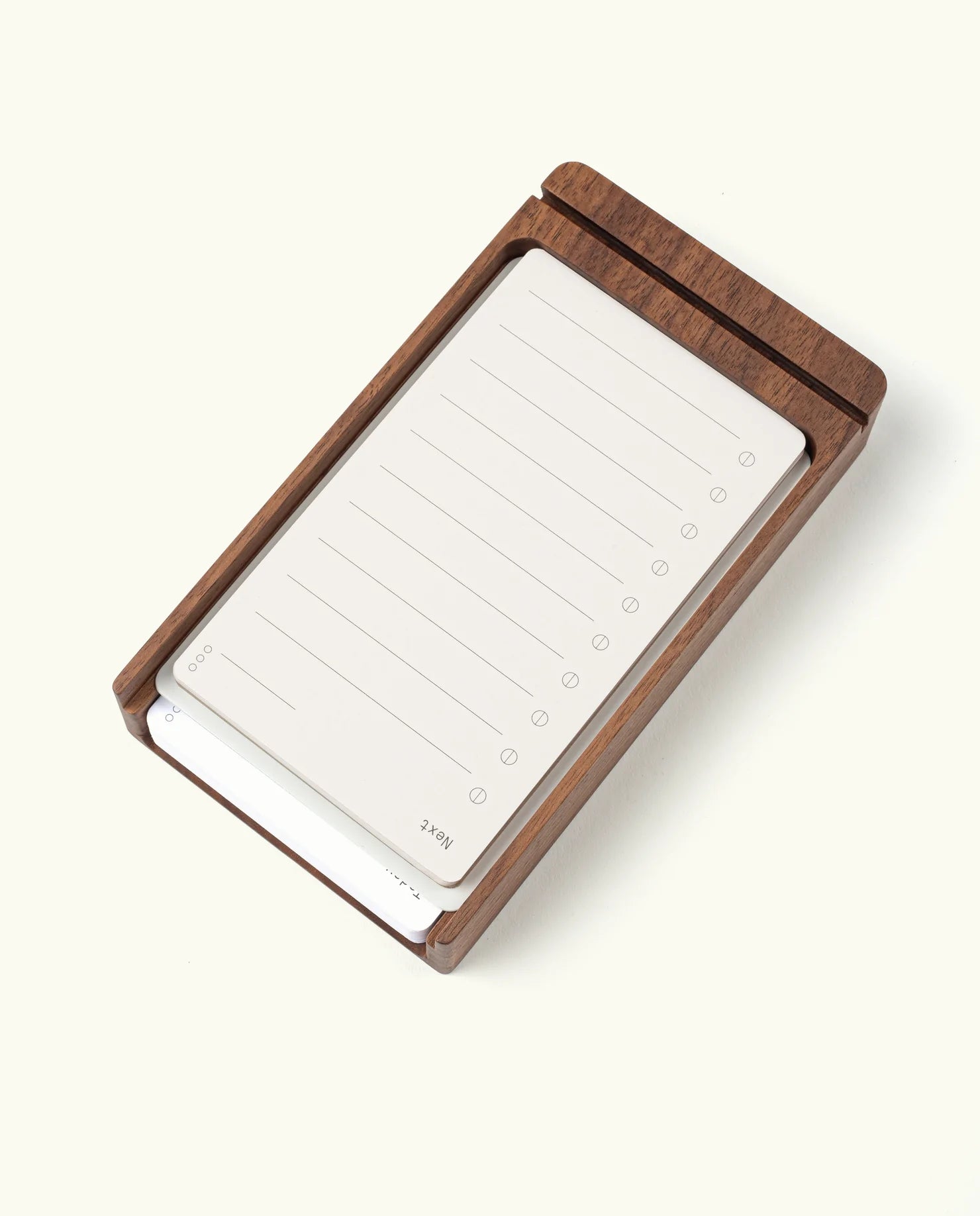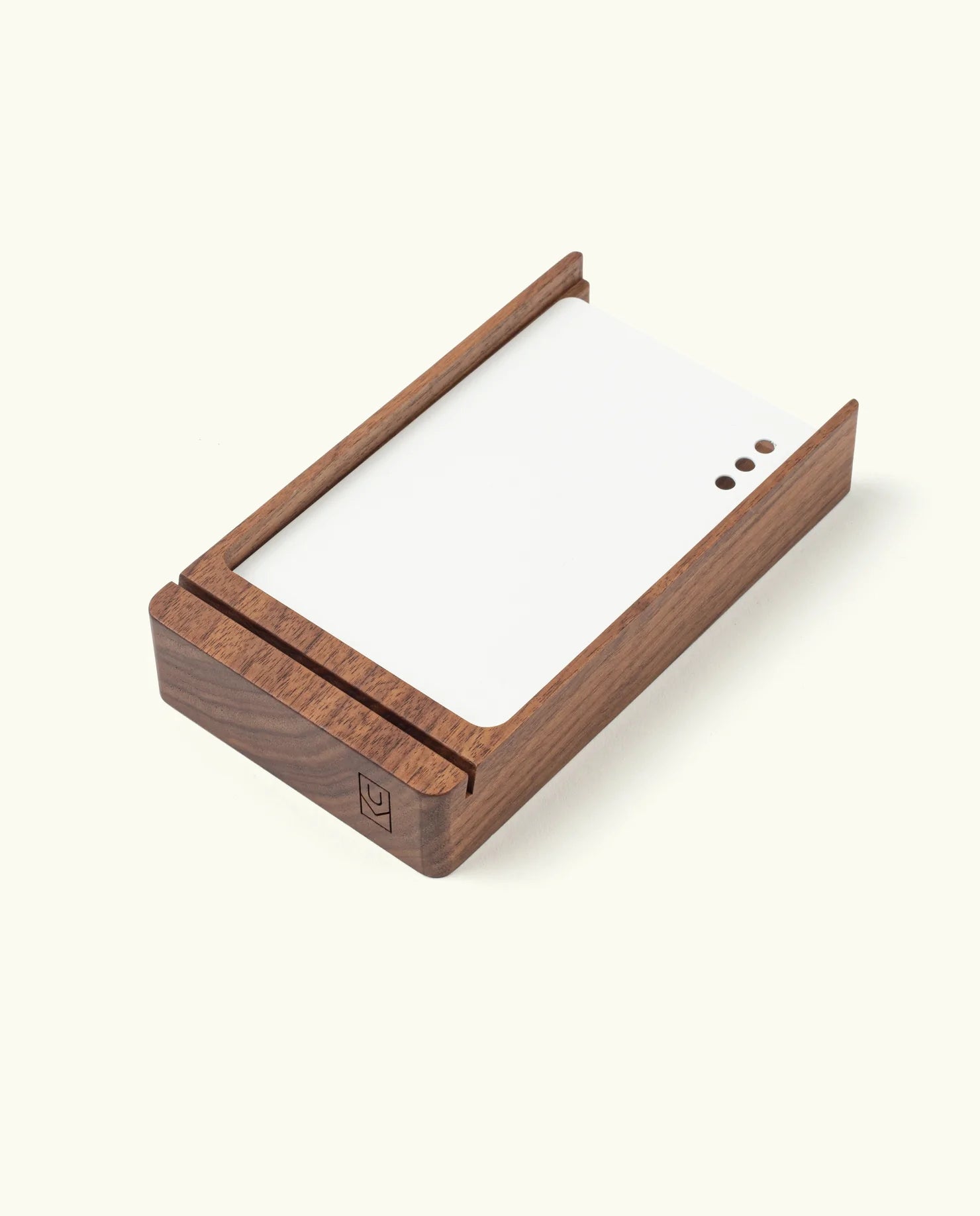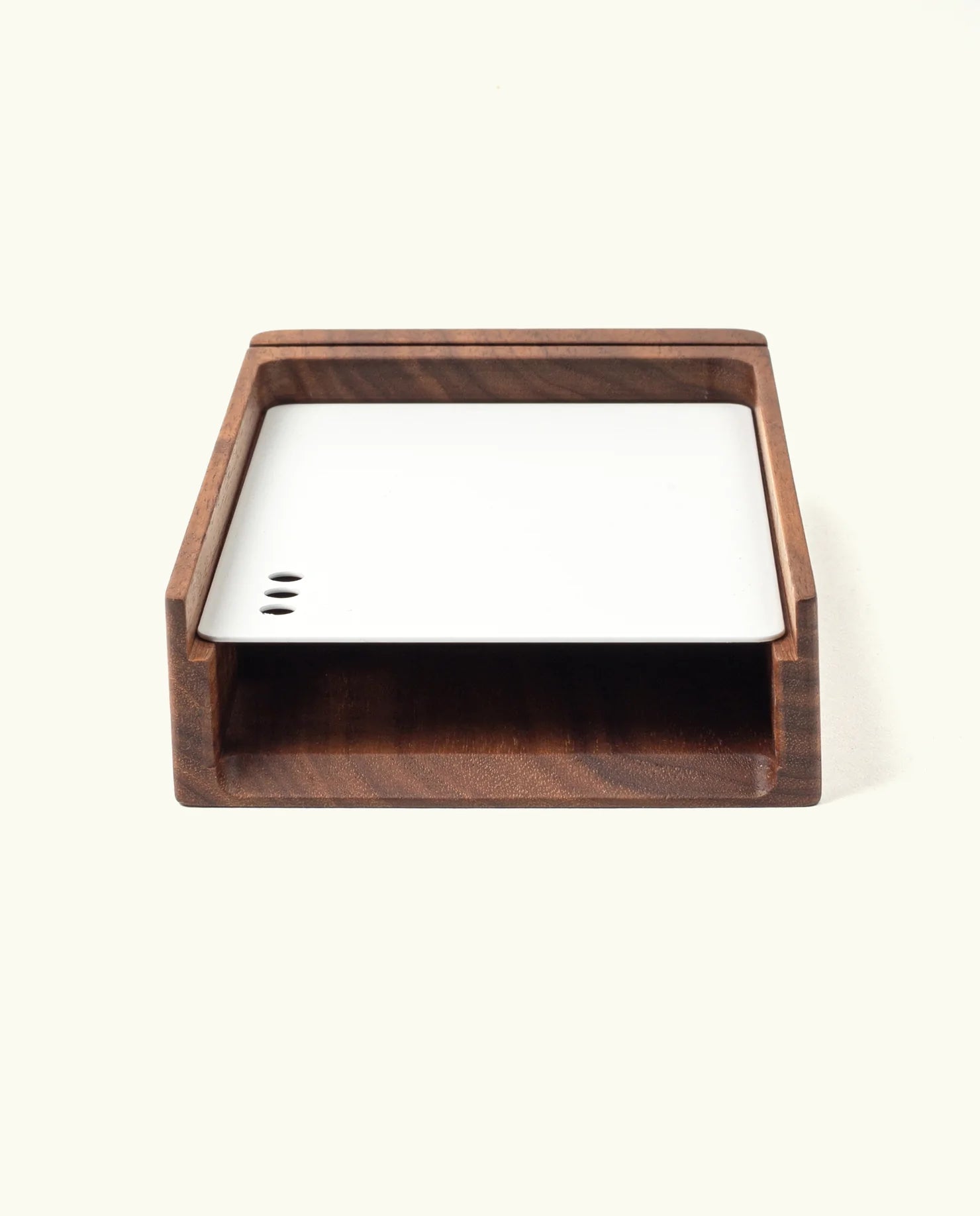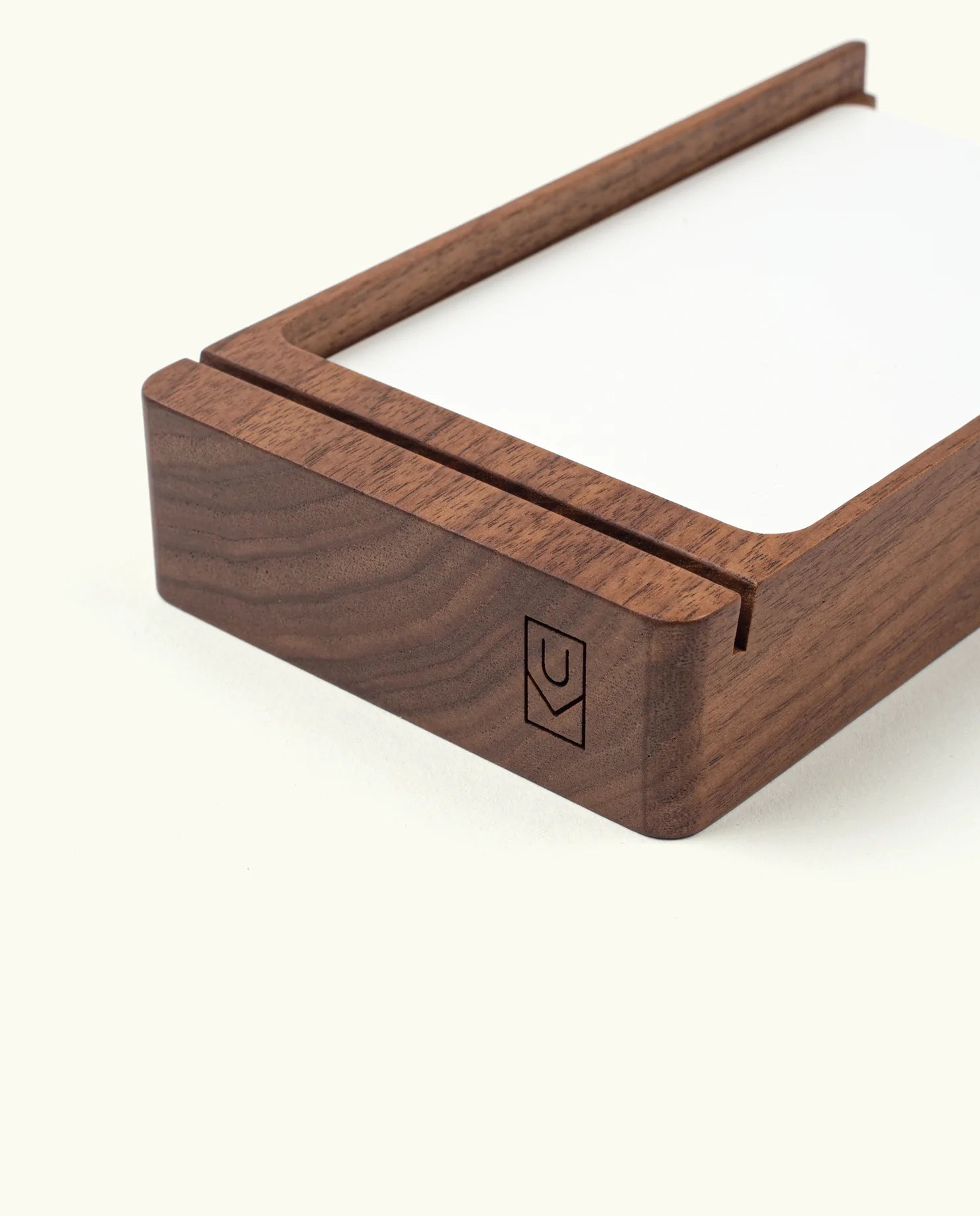 Analog Wood Card Holder
---
Free UK shipping on all orders over £100
---
Buy as part of the Starter Kit and save.

The Analog Card Holder keeps your Today card conveniently in front of you while the back provides space to store the rest of your monthly cards. The open-back design makes it easy to grab a new card and discard your completed cards. The metal divider magnetically snaps into the base providing a shelf for quick access to your Next and Someday cards.

The solid walnut base is precisely milled, sanded, and hand-finished here in the USA. The steel divider is laser cut and powder coated for a smooth white finish.