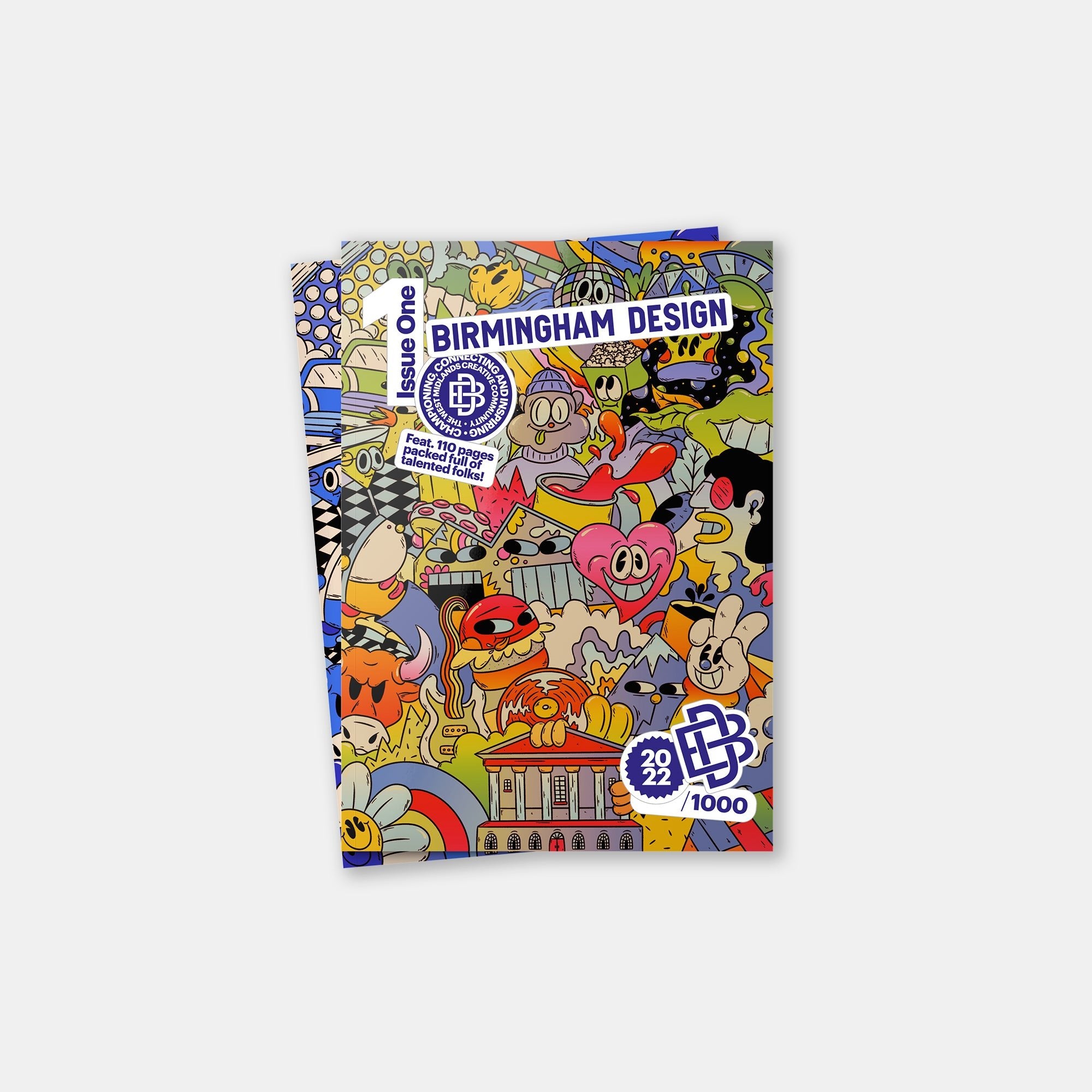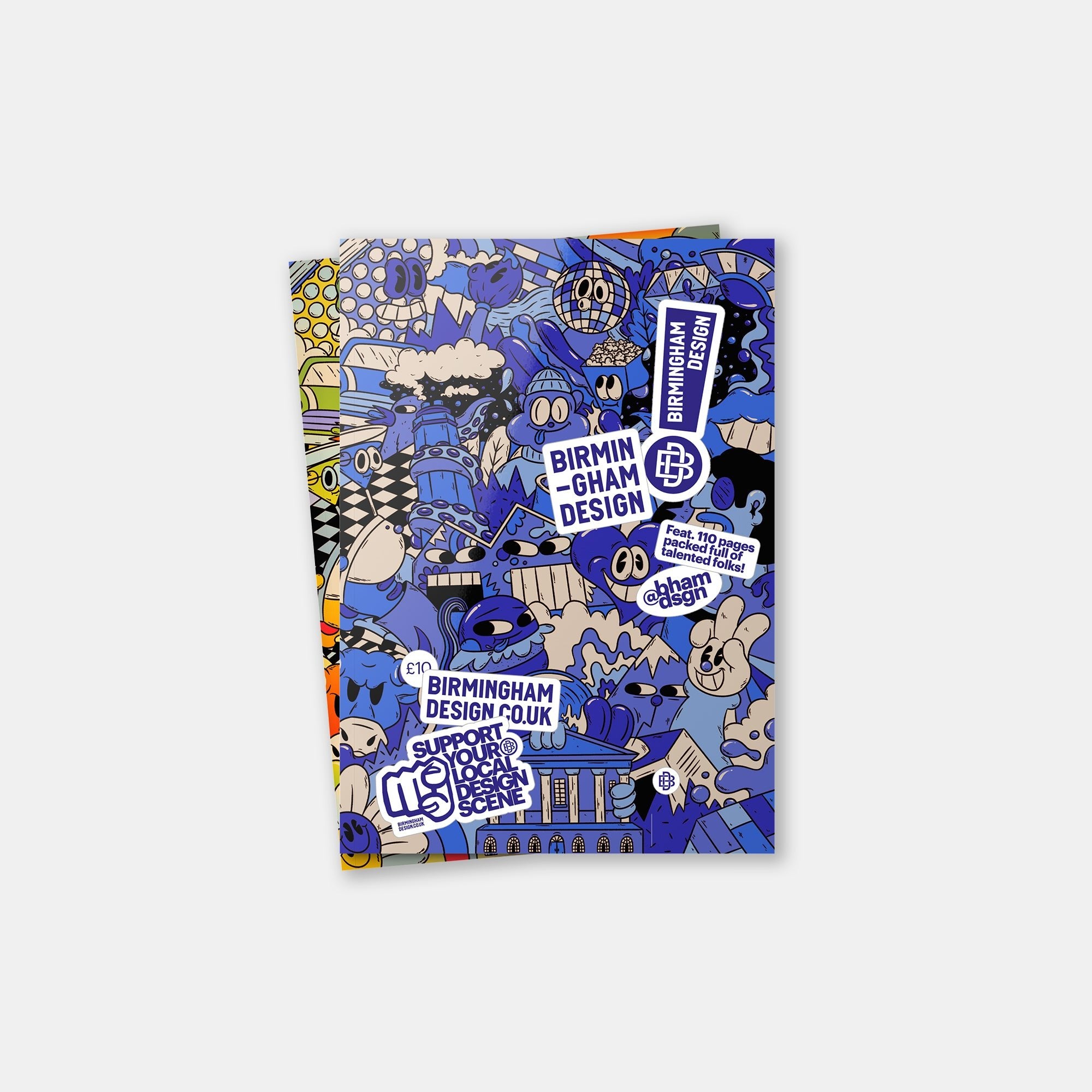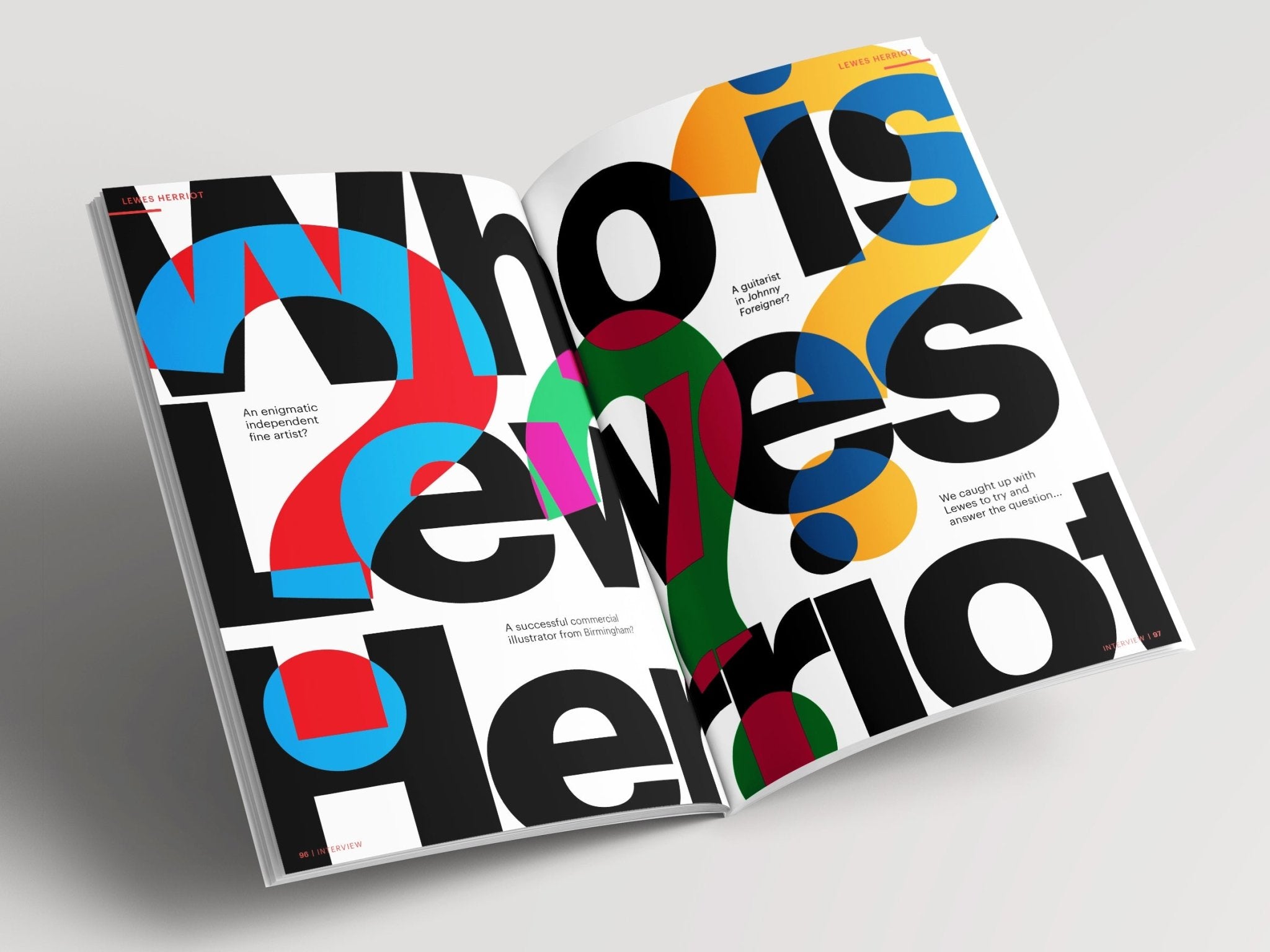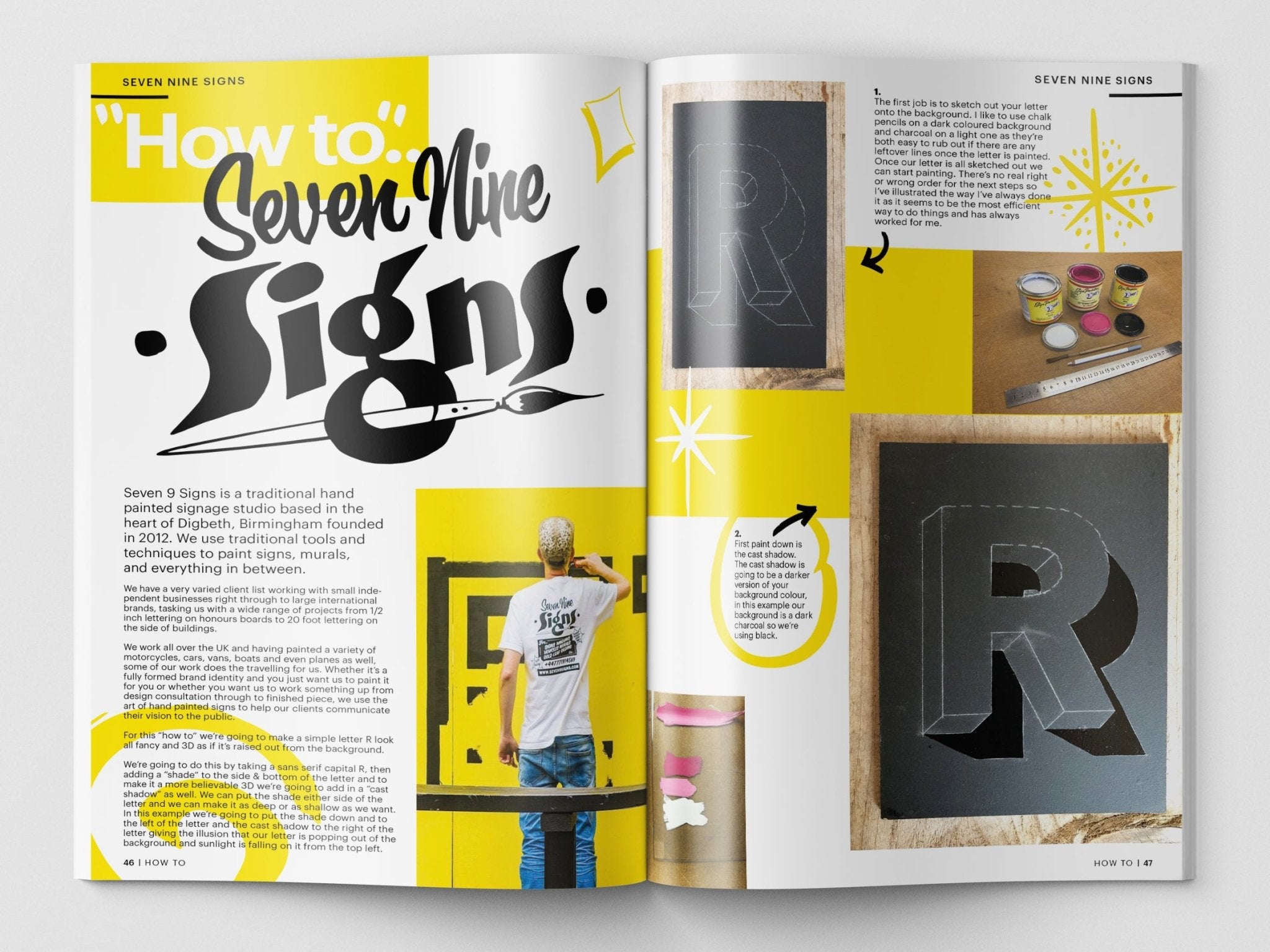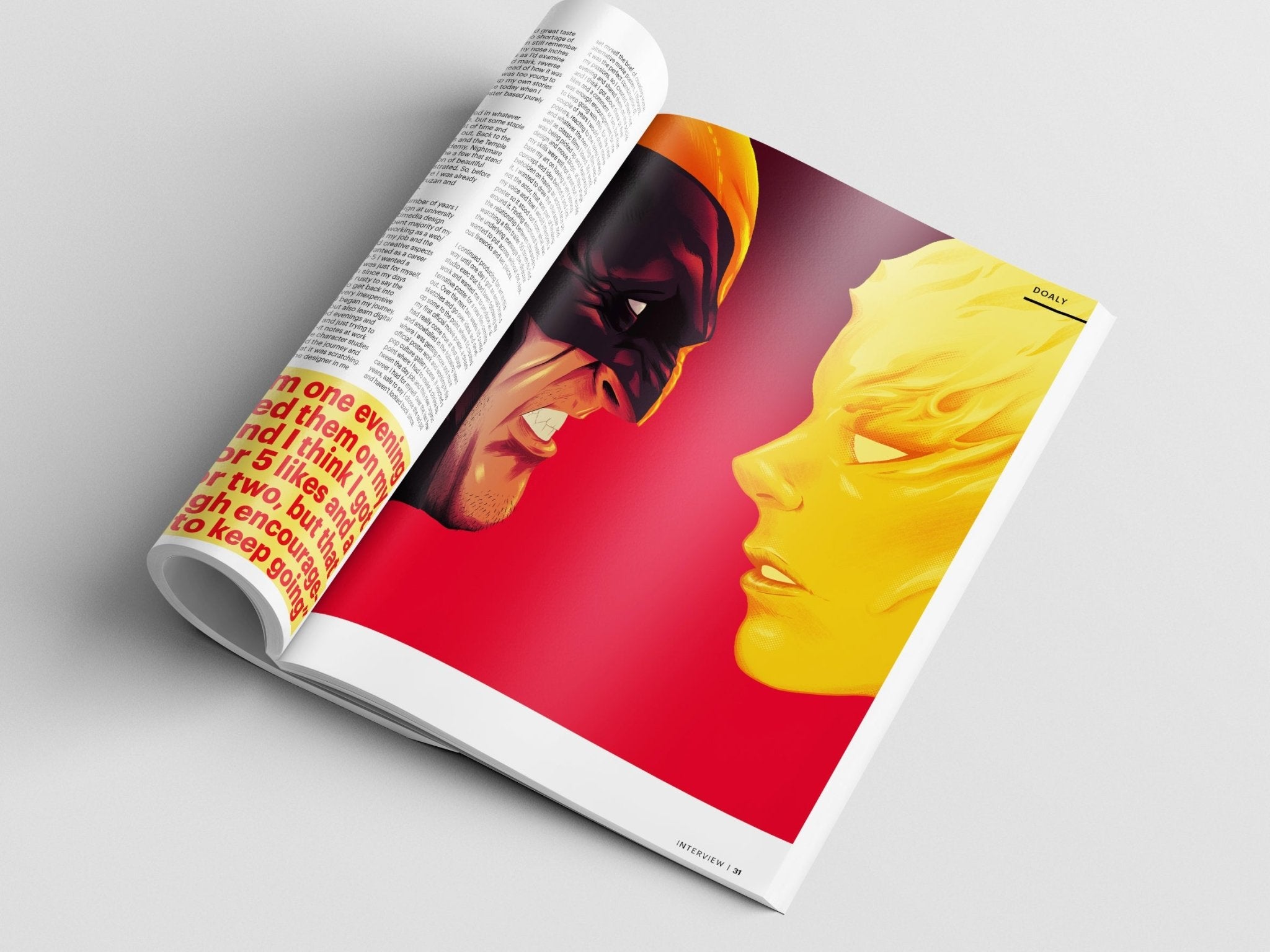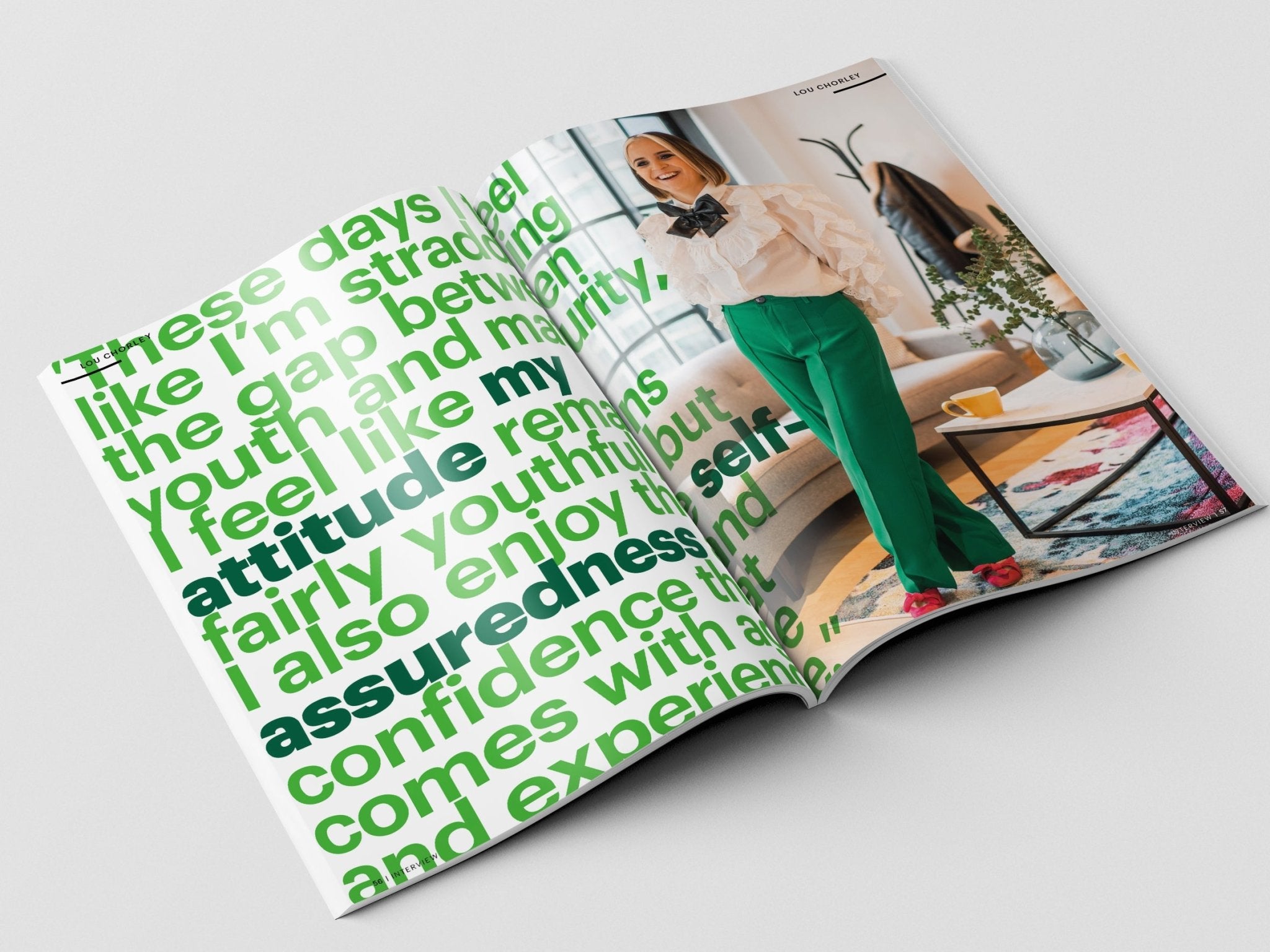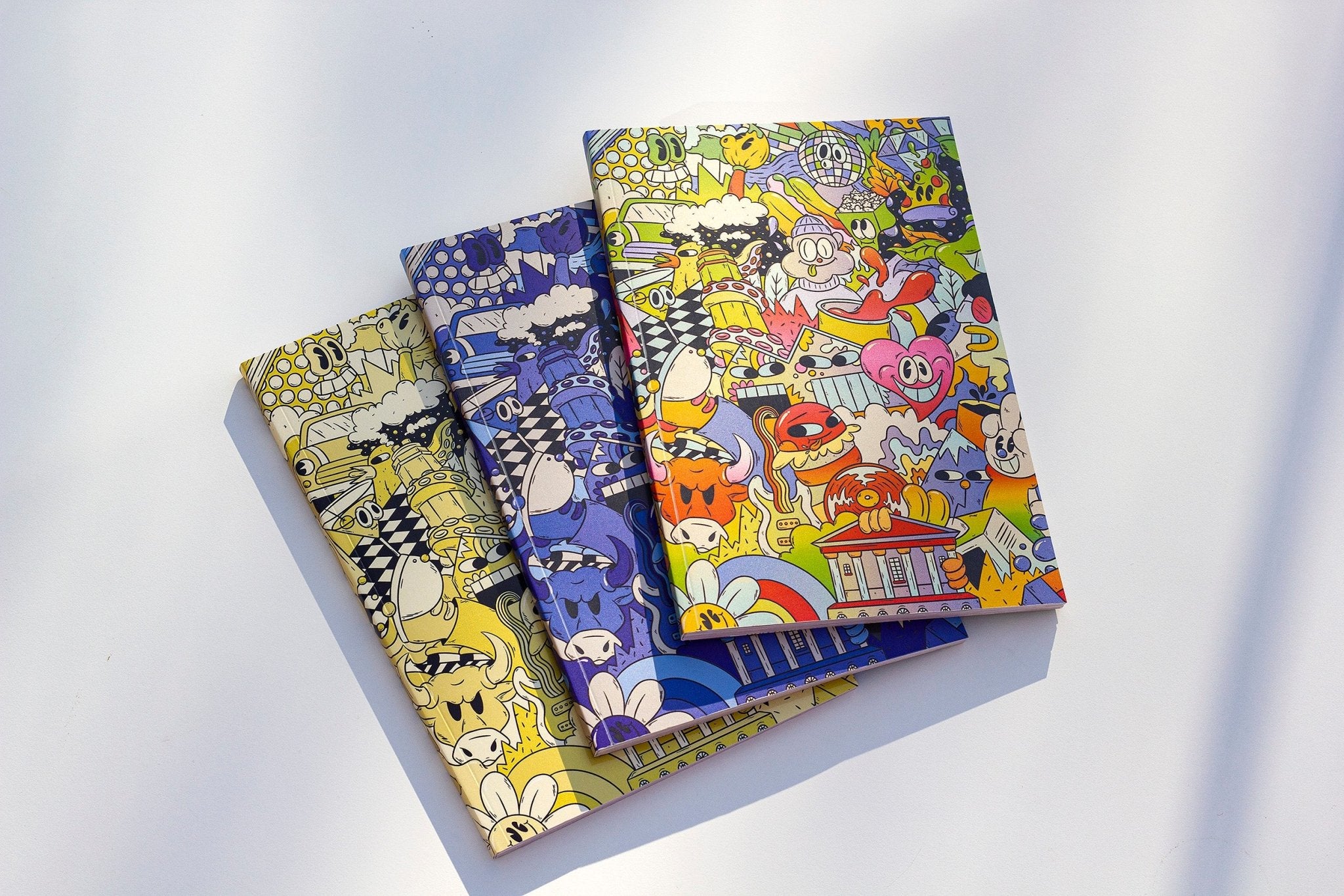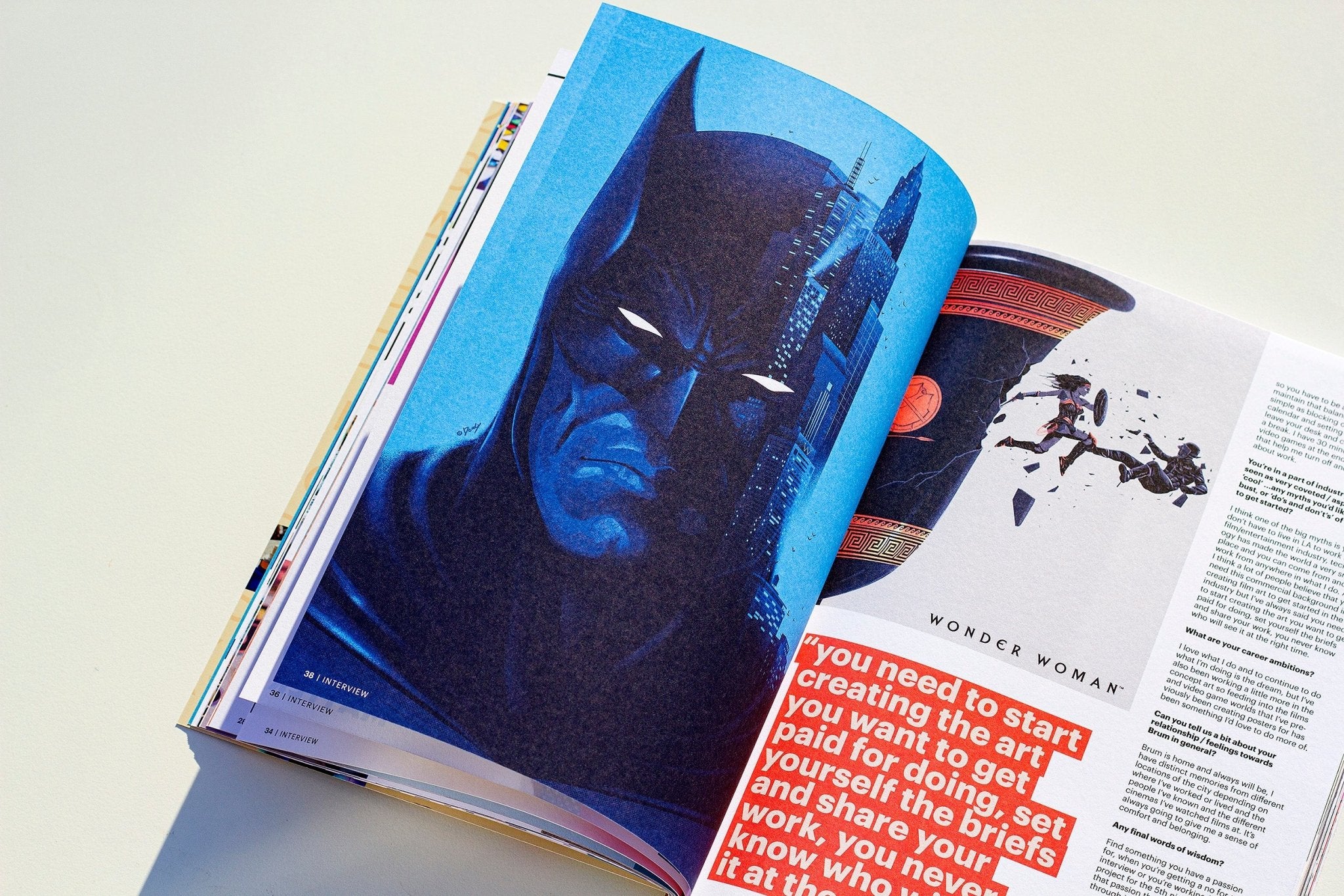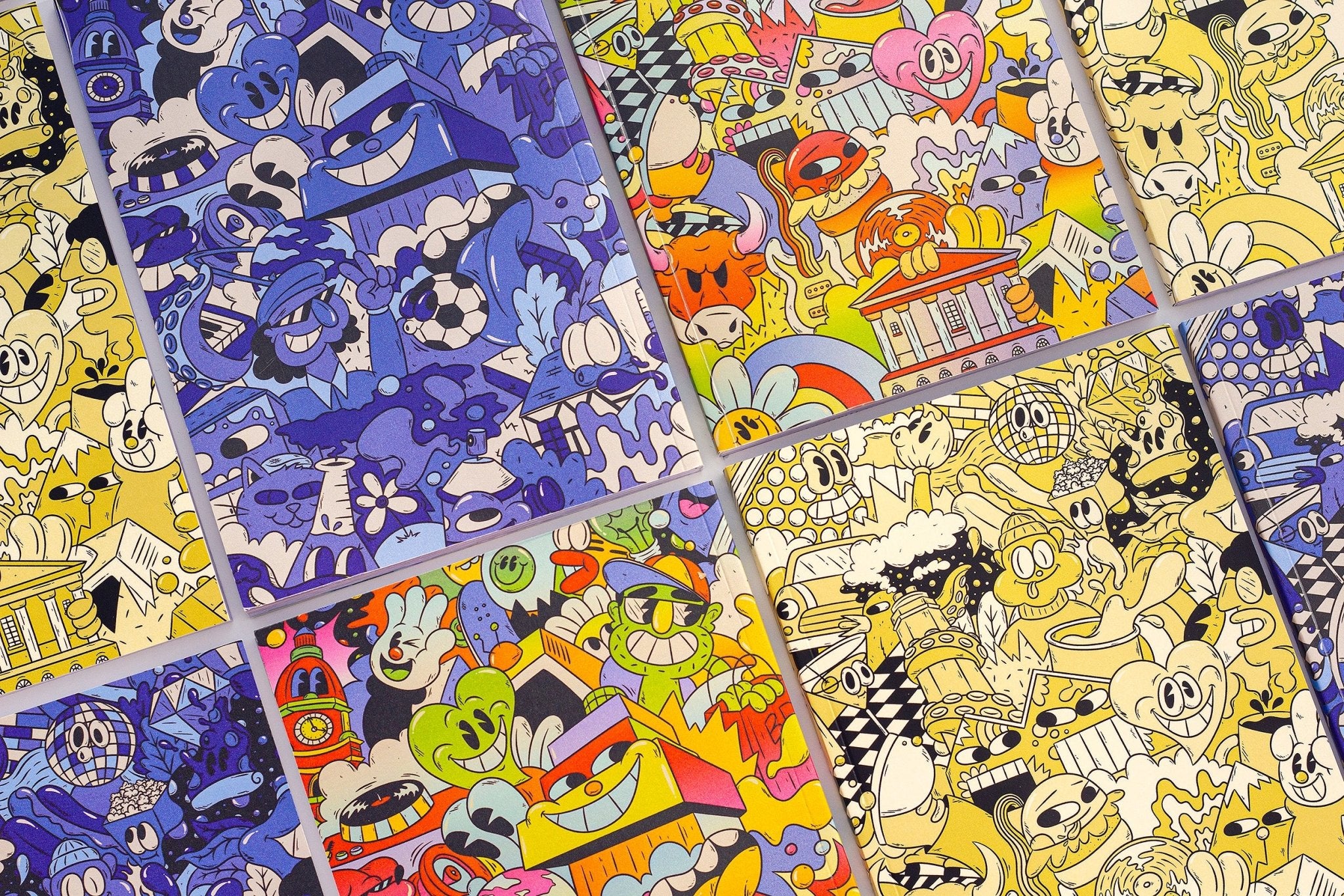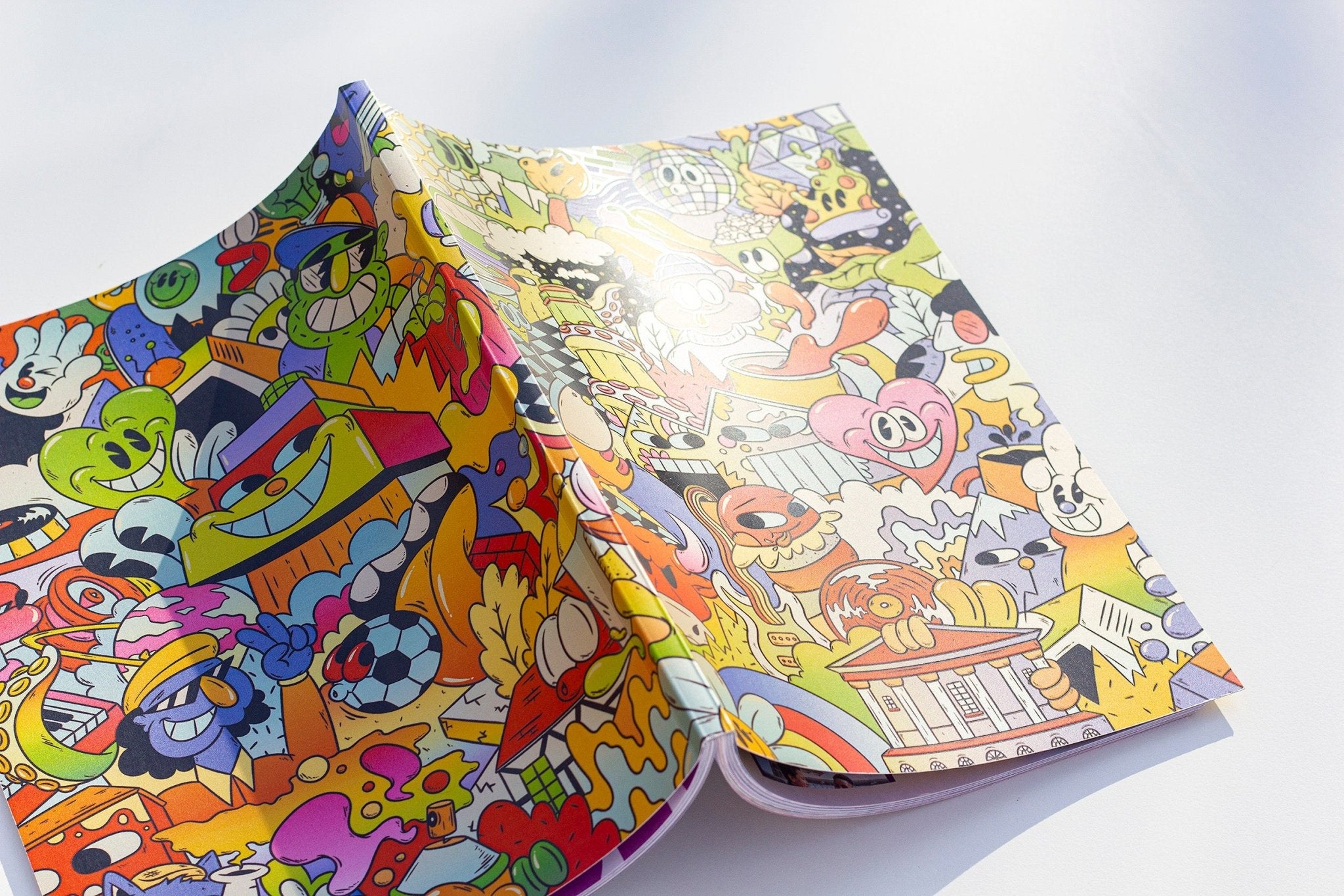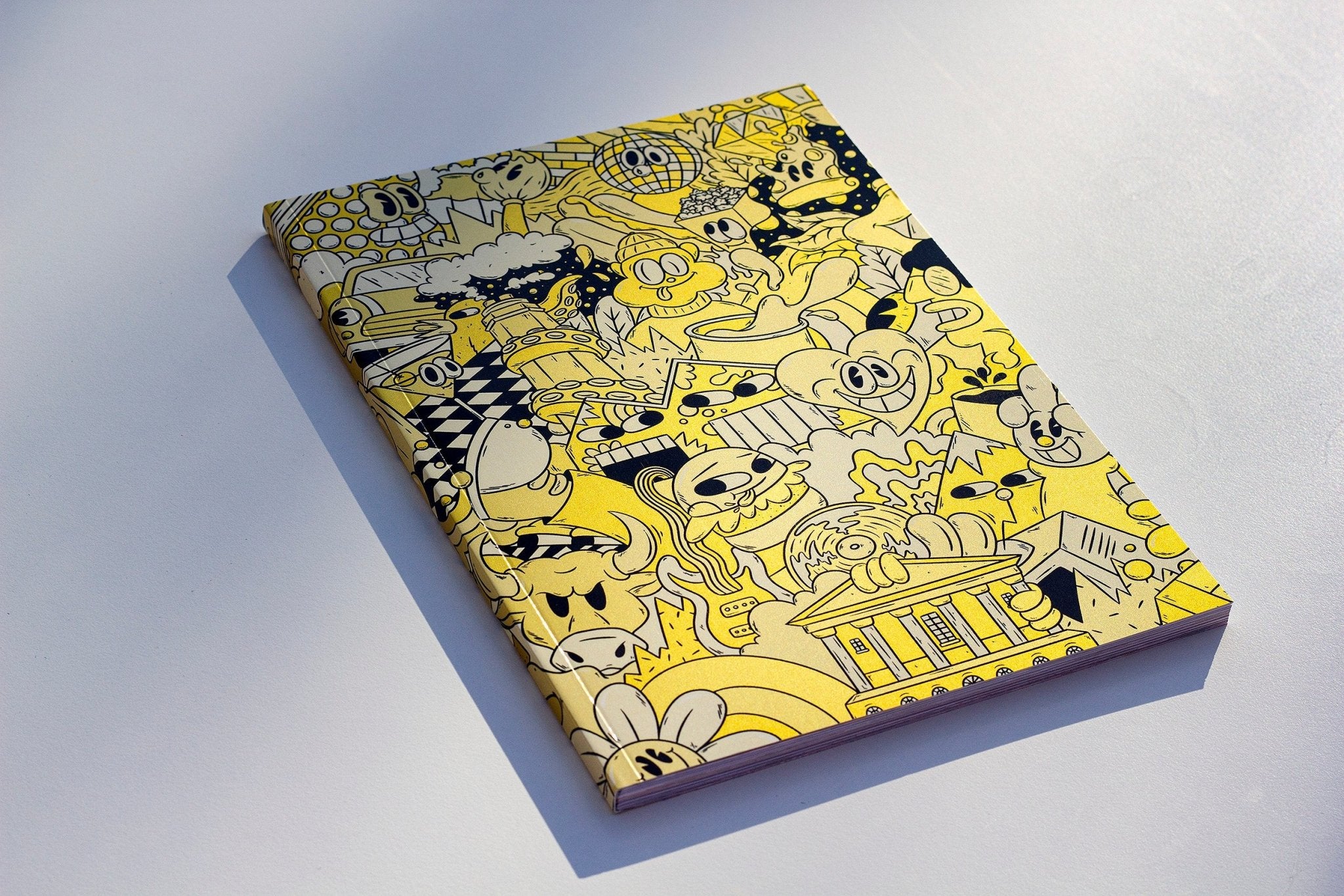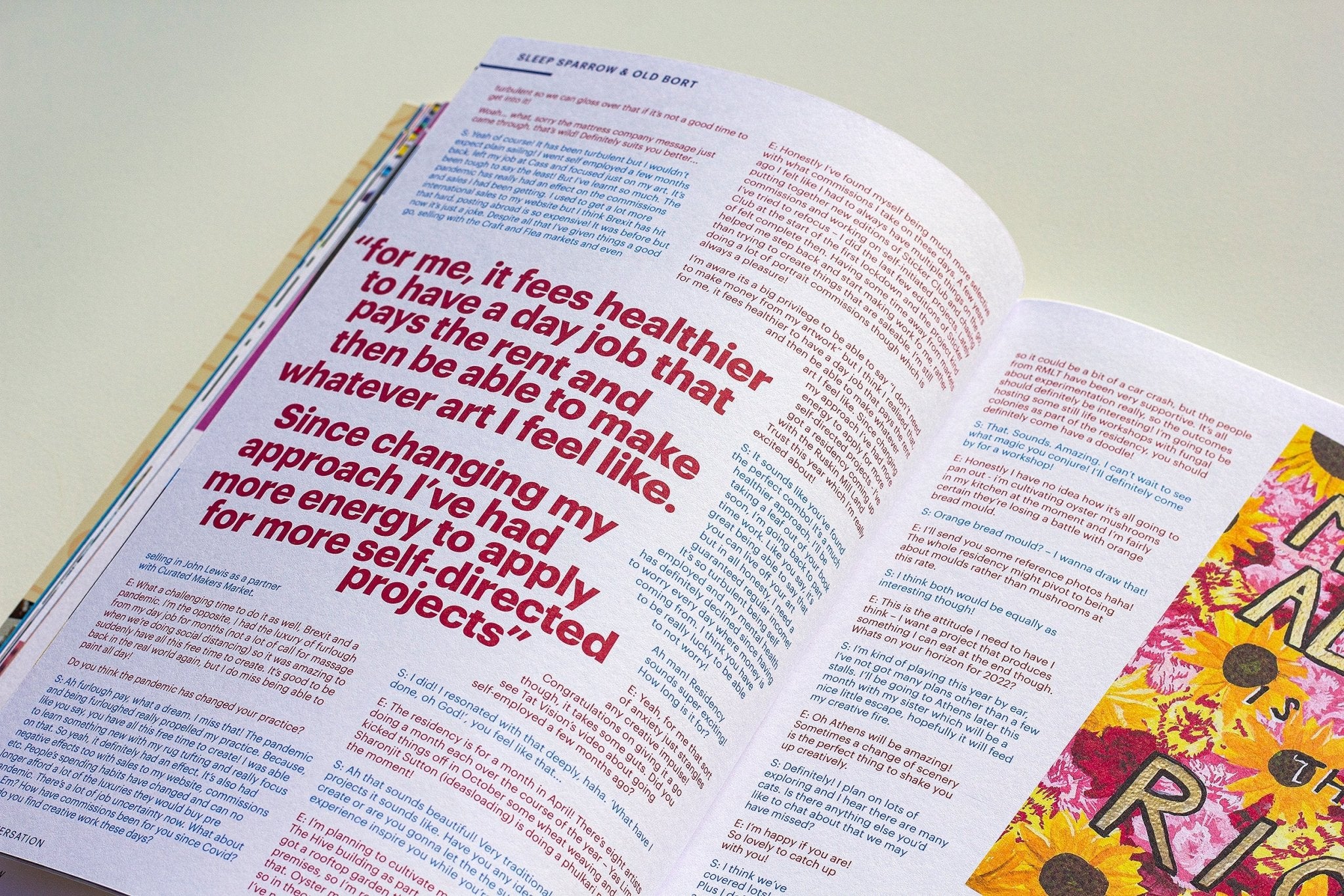 Birmingham Design Magazine Issue #1
---
Free UK shipping on all orders over £100
---
Birmingham Design Issue One* is our first (and hopefully not our last!) printed publication, celebrating the West Mids creative community.
Inside its 110 vibrant B5 pages you'll find a varied collection of interviews, features, opinion pieces, conversations and profiles — we hope it's a fitting introduction to our scene.
Beautifully printed by Birmingham's finest family printers, Clarkeprint, it features a stunning full-bleed wrap created especially for this issue by Super Freak – available in 2 colourways – a signature SF colour explosion, and an on-brand BD blue variant.
Too precious to spoil with cover lines, this very unique uncoated 6-colour metallic silk cover includes a spot varnish and comes with an A5 sticker sheet so you can decide whether to keep it clean or sticker-it-up!
This first issue includes: Super Freak, Common Curiosity, Foka Wolf, Imbue, Sleep Sparrow, Old Bort, QTRMSTRS, Harpers Hill, Seven 9 Signs, Doaly, Lewes Herriot, Lou Chorley, Keith Dodds, Minima, Jointworks, Outspoken, Pickle Illustration, Ted Jones, Tina Jiwa, Mary Hemmingway and Abbie Reilly + lots more…
We'll be donating 10% of the profits from this issue to WithUkraine – a platform set up by the Embassy of Ukraine to the UK to consolidate international efforts in raising funds to provide humanitarian support to Ukraine and its people.