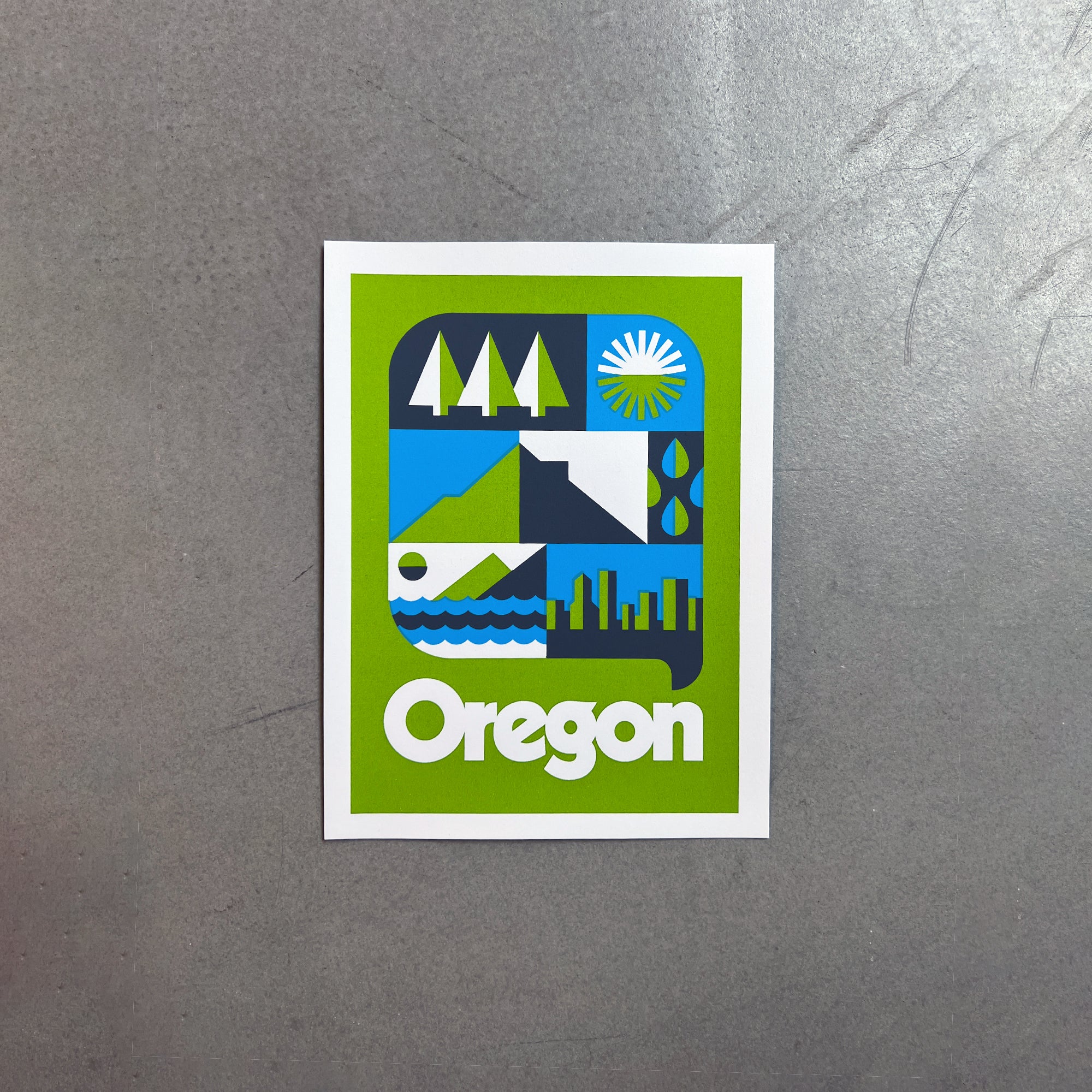 DDC-022 "Mini Prints" –  Oregon Report
---
Free UK shipping on all orders over £100
---
6"x 8", 2-color screen print, very limited edition.

From the man himself:
We made a series of "Mini Prints" for the DDC Pop-Up Store. Beautifully screen printed on durable "Way Bright" uncoated white paper. A handful of new designs, and a couple crowd favorites. Check that little "Space Shuttle Tribute!" mini print! That thing packs a punch. Big color, thick lines, durable materials and limited as hell. Snag a couple before they go!

01. Thick inks on durable paper.
02. Screen printed.
03. Trimmed by our buddy Kevin.
04. Proudly printed by the champs by Seizure Palace.
06. Multiple sizes.
07. Even the smallest of the bunch pack a colorful punch.
08. Very, very limited edition.