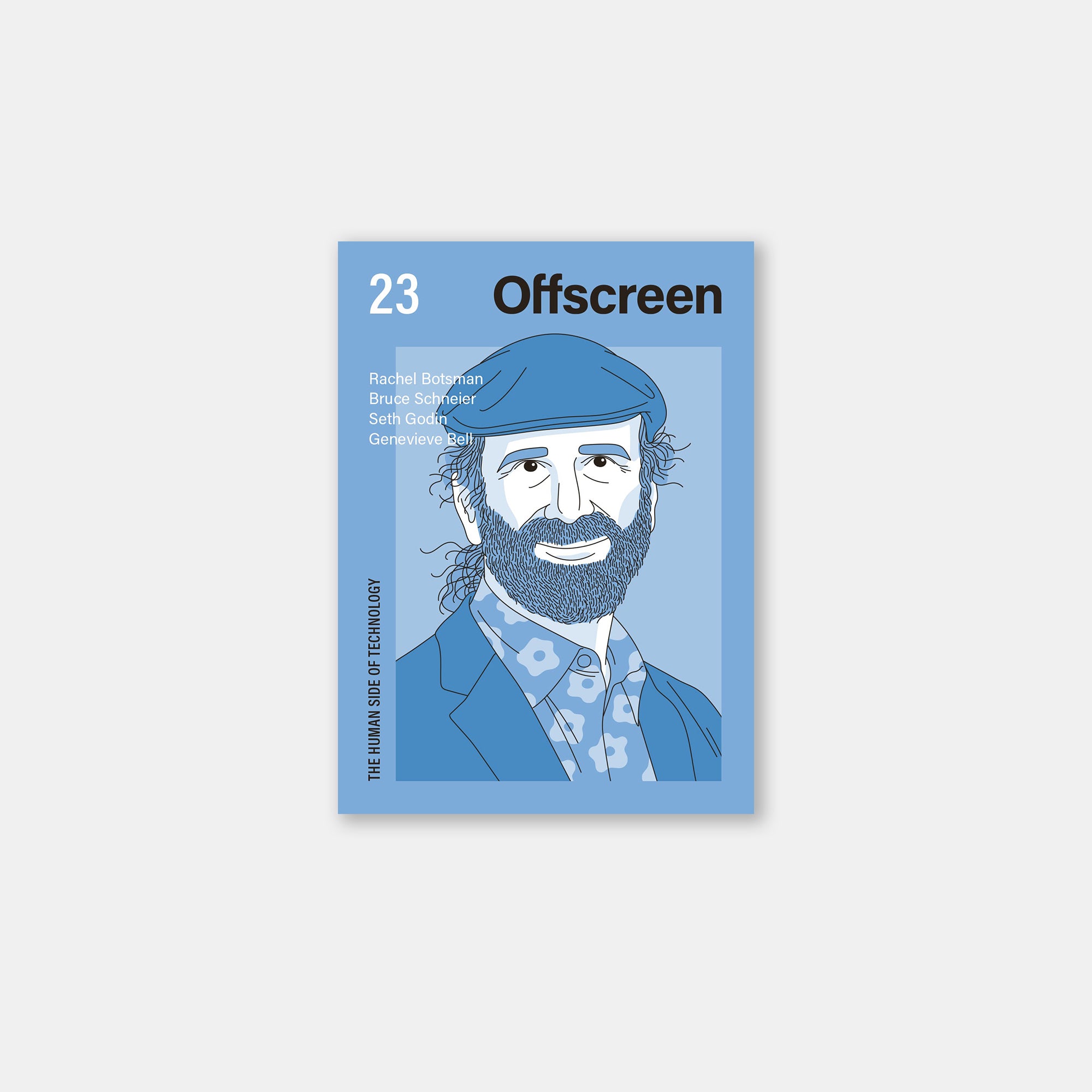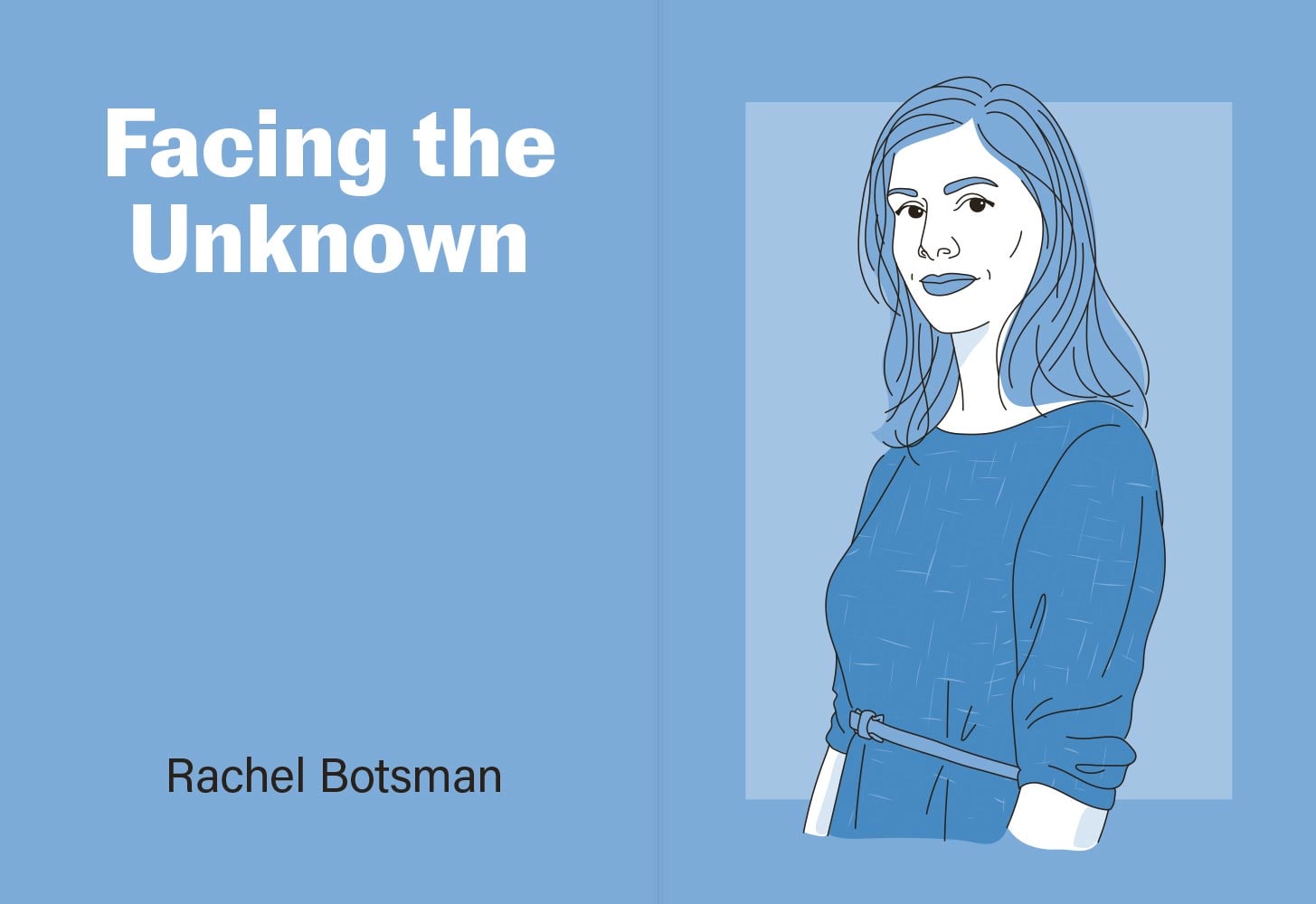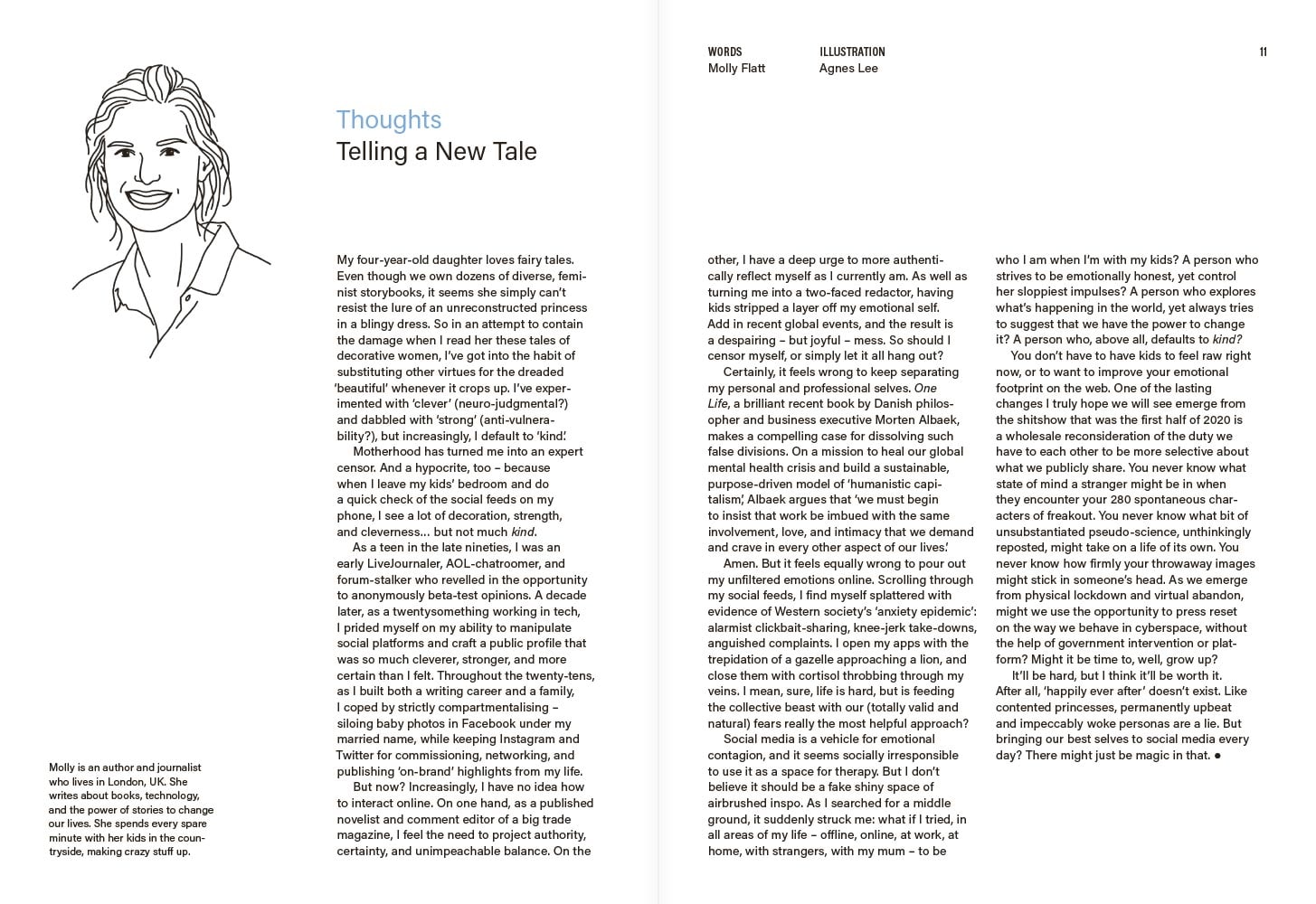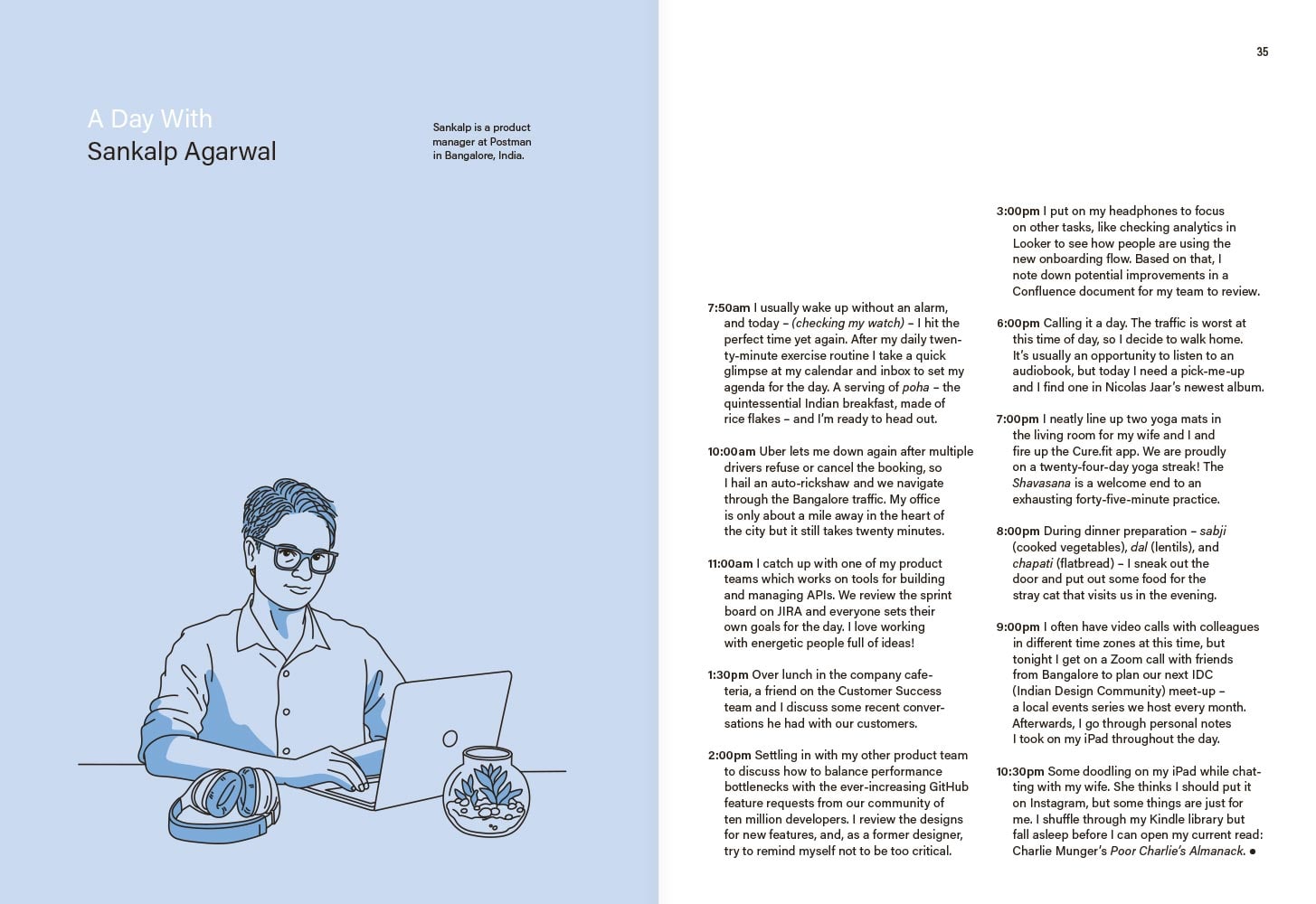 Offscreen Magazine: Issue #23
---
Free UK shipping on all orders over £100
---
Offscreen is an independent print magazine that explores critical perspectives on technology through earnest conversations. As a slow, thoughtful counterbalance to the fast-paced, buzzword-heavy tech coverage online, our publication examines how we shape technology and how technology shapes us.
In this issue:
Rachel Botsman The trust expert challenges what we think we know about power, control, and the truth.

Bruce Schneier Hacking society: how tech and policy must come together to face the threats of our interconnected world.

Seth Godin The marketing pioneer and online 'ruckus maker' on doing work that matters for people who care.

Genevieve Bell Keeping the humanity in technology in a future of artificial intelligence and cyber-physical systems.