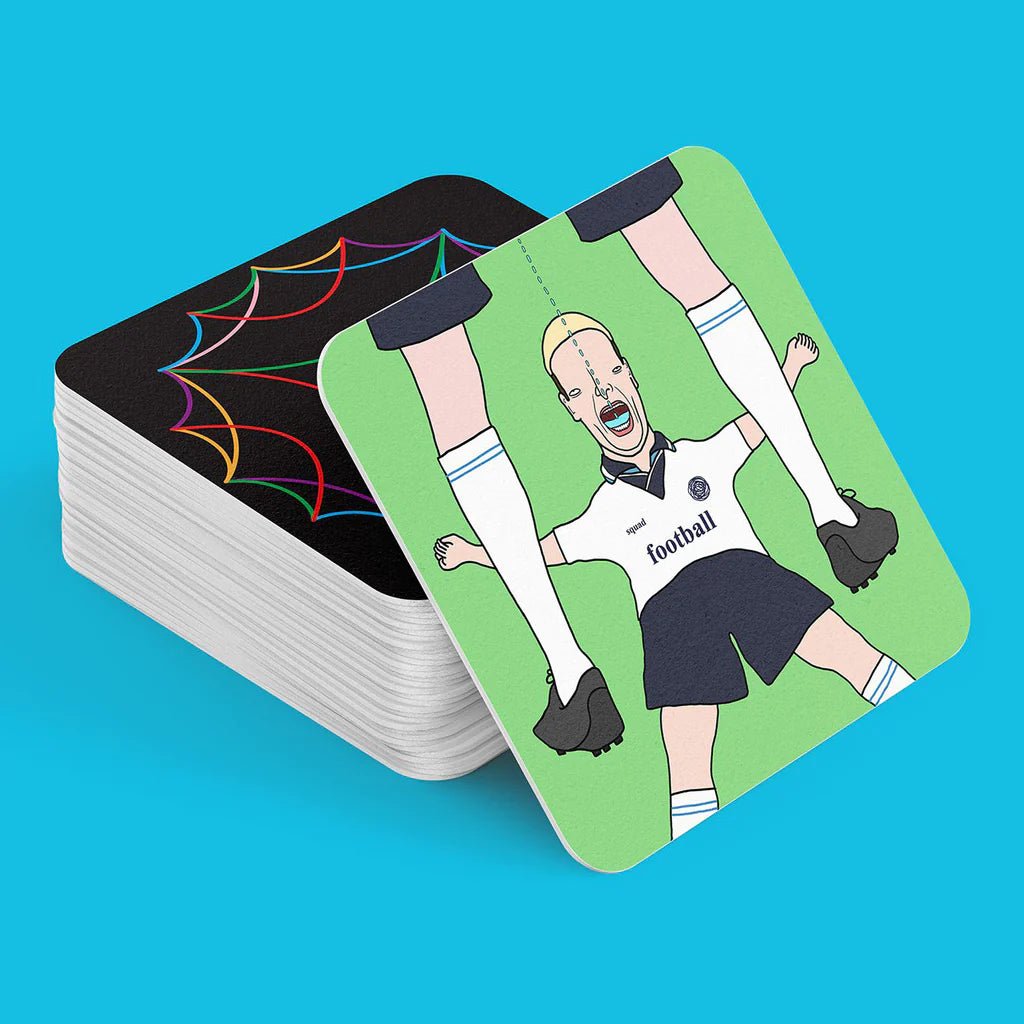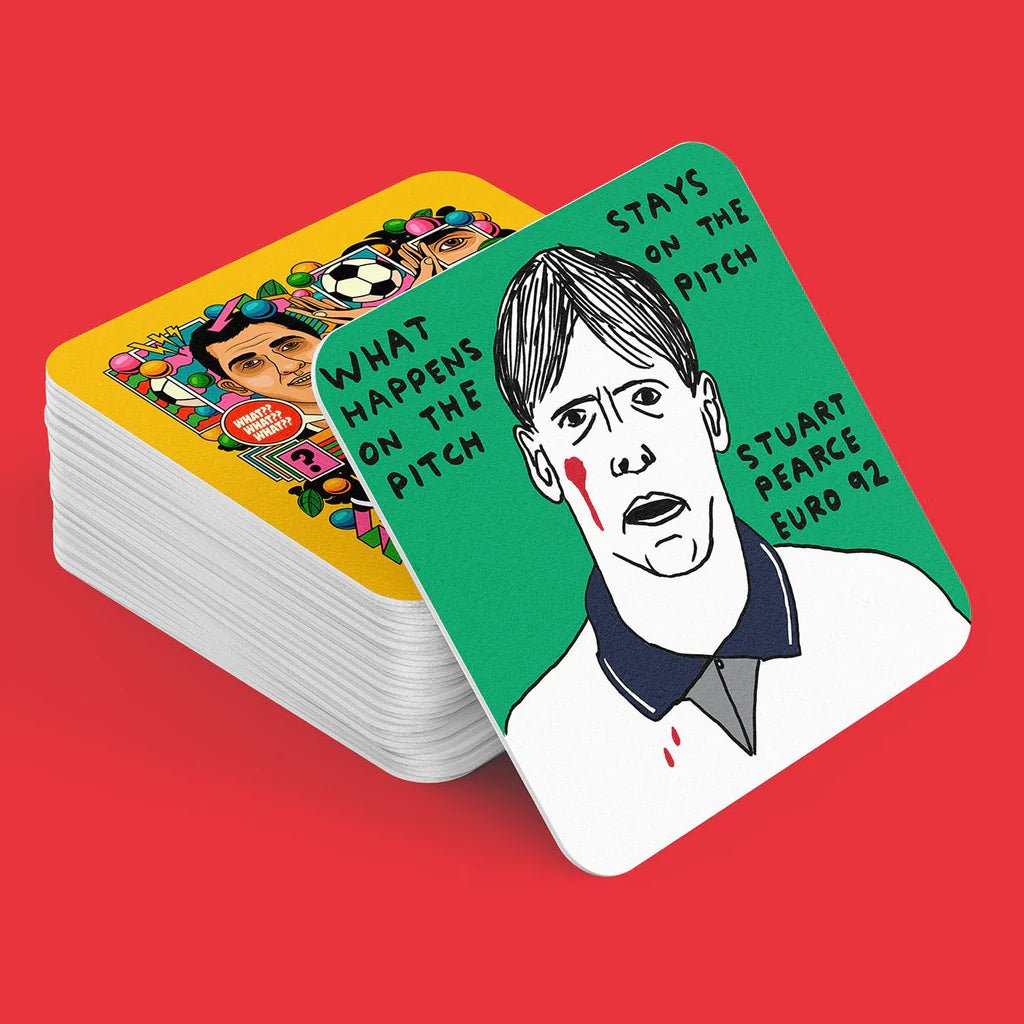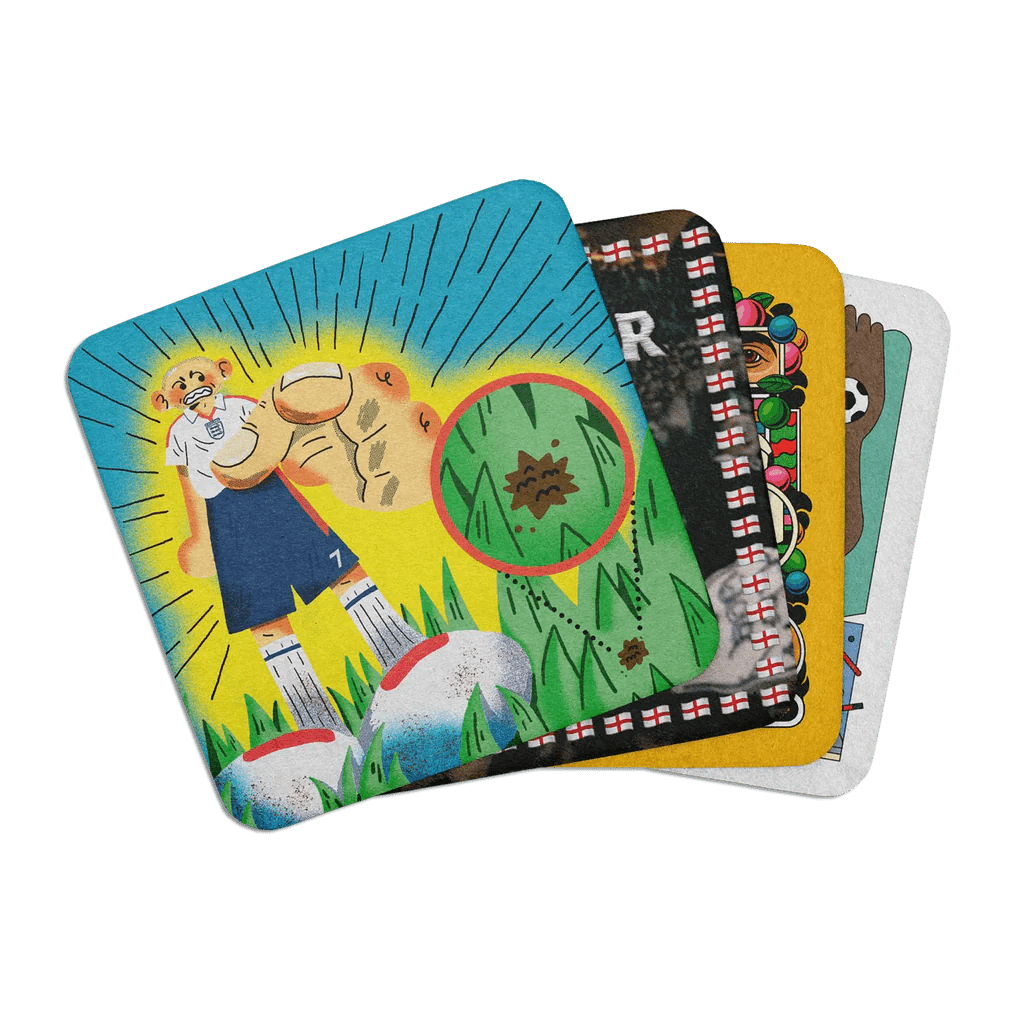 Weird Euros – Beer Mat Packs
---
Free UK shipping on all orders over £100
---
The perfect accompaniment to your Match Day beers! 
Weird Euros started back in 2018 when two graphic designers Gordon Reid and Callum Stephenson were discussing their favourite World Cup moments – Diana Ross missing the penalty in 94, John Barnes rapping – they had an idea. They invited 20 of their favourite designers to celebrate the tournament's stranger sides: the result was Weird World Cup, a collection of beermats depicting bizarre moments which were sold and made around £20,000 for charity.
Now with the Euros around the corner, the boys are back. This time with a collection of weirder moments from previous European Championships printed onto beermats and an even stranger list of artists ranging from the well known (David Shrigley, Chris Simpson and Pentagram) to a great list of young and upcoming artists like Isobel Mehta, Israel Kujore and Robyn Nichol.
Weird Euros are working with a collection of grassroots football charities (FC Not Alone, Goals 4 Girls) under the adidas Football Collective which they're raising awareness and money for.
Three packs available - one containing all 20 designs, and 10 Pack One, and 10 Pack Two
10 Pack One contains cards by: David Shrigley / Genie Espinosa / Dan Woodger / Ben Tallon / Maaike van Neck / David Oku / Raj Dhunna / Astrid Stavro -Pentagram / Jack Renwick Studio /Aleesha Nandhra
10 Pack Two contains cards by Chris (Simpsons Artist) / Hey Studio / Mina Owen / Isobel Mehta / Israel Kujore / Bratislav Milenkovic / Robyn Nichol / Justin Poulter / Marcus Møller Bitsch / Kill Cooper (Cool Shit)